The US National Transportation Safety Board (NTSB) is investigating yet another close call at a US airport, this time involving two passenger jets at Sarasota-Bradenton in Florida on 16 February.
The safety investigatory agency said on 6 March that the incident involved an Air Canada Rouge Airbus A321 and an American Airlines Boeing 737.
On 16 February, an air traffic controller had cleared the Air Canada jet's pilots to take off on Sarasota Bradenton International airport's Runway 14 at the same time the American jet's pilots were "cleared to land on the same runway", the NTSB says.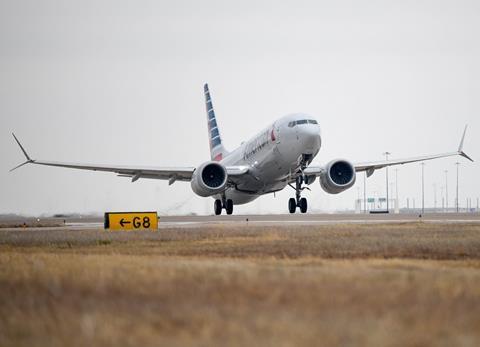 "The American Airlines crew self-initiated a go around. No injured or damage reported", adds the NTSB.
The Air Canada A321 had been operating flight 1633 to Toronto, while the American jet was operating flight 2172, from Charlotte to Sarasota.
The agency says it expects to release a preliminary report about the incident within two to three weeks. Sarasota is about 35nm (65km) south of Tampa on Florida's west coast.
Air Canada did not immediately responded to requests for comment. American told FlightGlobal on 7 March, "We are cooperating with the National Transportation Safety Board in its investigation."
The NSTB has been busy recently investigating a slew of close calls involving passenger jets at US airports.
On 27 February, a JetBlue Airways Embraer 190 was forced to abort its landing after the pilot of a Learjet erroneously crossed the Boston runway on which the JetBlue aircraft was about to land.
On 4 February, a FedEx 767 broke off its approach to Austin to avoid a Southwest Airlines 737 that was taking off, and on 13 January pilots of an American 777 wrongly crossed a runway at New York's John F Kennedy International airport, prompting pilots of a Delta Air Lines' 737 to reject their take off.
In response, in February, Billy Nolen, acting administrator of the Federal Aviation Administration, said he was convening a safety review panel.