The US National Transportation Safety Board (NTSB) has appointed an accredited representative — alongside three other investigators — to participate in the Indonesia-led investigations of the 9 January crash of Sriwijaya Air flight SJ182.
Joining the investigators in Jakarta will also be a team from the US Federal Aviation Administration, Boeing, as well as GE Aviation.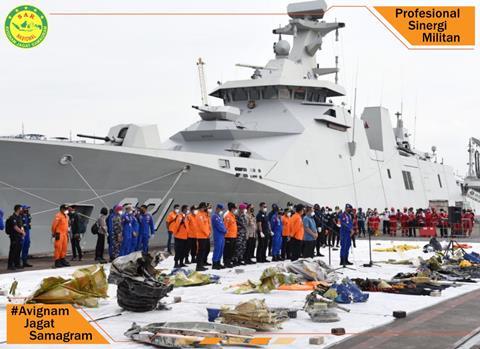 "[The] team has expertise in operations, human performance, airplane structures and systems," the NTSB adds in a series of tweets.
The board is participating under ICAO Annex 13, which call for the country in which an accident occurs to lead the investigation, or pass them to another country. ICAO guidelines also call for officials from the country in which the crashed aircraft's manufacturer is based to be involved.
The NTSB's involvement comes a day after Indonesian officials retrieved the flight-data recorder from the stricken Boeing 737-500, which crashed into the sea shortly after departing Jakarta.
Indonesia's National Transportation Safety Committee (NTSC), which will be taking the lead in investigations, has suggested that the aircraft had been heading in an unexpected direction following take-off from Jakarta for Pontianak.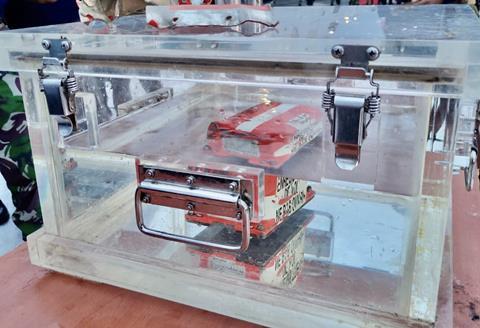 Investigators have also disclosed that it was likely the aircraft was intact before it crashed into the sea. It has also been reported that the crew did not declare an emergency before the incident, nor did they report any issues with the aircraft before it crashed.
Officials are searching for the aircraft's cockpit-voice recorder, along with other aircraft parts and bodies of the victims. Fifty passengers, six active crew and six additional crew members were on board the aircraft, a 24-year-old former Continental Airlines jet.