The US National Transportation Safety Board (NTSB) has sent a six-person team to investigate an incident in which two business jets collided on 24 October.
The incident at Houston's William P Hobby International airport occurred at 15:20 local time, the NTSB said on 25 October. One aircraft had been instructed to line up and wait on the runway as another had been cleared to land on a crossing runway.
The jet preparing to depart, a twin-engined Hawker 850XP (registration N269AA), started its take-off roll on Runway 22 without a clearance. Its wing clipped the tail of the landing jet, a Cessna C510 (registration N510HM) arriving on Runway 13 Right.
"The investigation will include the documentation of the damage to both airplanes; interviews with the pilots of both airplanes, the air traffic control staff and airport personnel; a review of all radio communications between the airplanes and air traffic controllers; and arrival and departure procedures at Houston Hobby International airport," says the NTSB.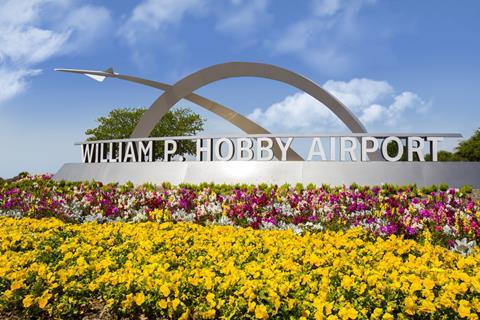 No injuries were reported to the eight people on the two aircraft but Houston-Hobby, the city's secondary airport, was closed for several hours as debris was cleared from the field. Aircraft were diverted to George Bush Intercontinental airport, about 30 miles (50km) to the north.
After colliding, the Cessna C510 landed and taxied to the ramp area. An air traffic controller instructed the Hawker pilot to continue the aircraft's climb, to which the pilot responded, "I just had a midair [collision]. We can't do that," according to air-traffic-control audio available at LiveATC.net. The controller asked, "You said what?", to which the pilot responded, "You guys cleared somebody to take-off or land and we hit them on a departure."
The Hawker circled before landing without incident.
The NTSB expects its team will be on site for three to five days and that a preliminary report will be available within 30 days.
The incident is the latest in a series of near-crashes that have left both US regulators and industry experts on edge. The FAA has admitted that its staffing of air traffic control facilities across the country is tight, and it is making a concerted effort to hire and train several thousand new controllers to alleviate the problem. Earlier this year, a government report slammed the FAA, saying the air traffic controller shortage is a risk that must be addressed promptly.