As SkyWest Airlines plans to roll out a new charter service, the Air Line Pilots Association, International (ALPA) is decrying the new business line as an attempt to "roll back the clock and skirt the aviation safety rules".
In a 26 April letter to the US Department of Transportation, ALPA calls on the agency to "reject the invitation to weaken regional airline safety" allegedly posed by the new charter service being launched by the "dominant and most successful regional airline in the United States".
SkyWest contracts with major US carriers Alaska Airlines, American Airlines, Delta Air Lines and United Airlines, operating a fleet of more than 500 regional jets. It recently launched a new charter operation, which completed its first revenue flight earlier this month.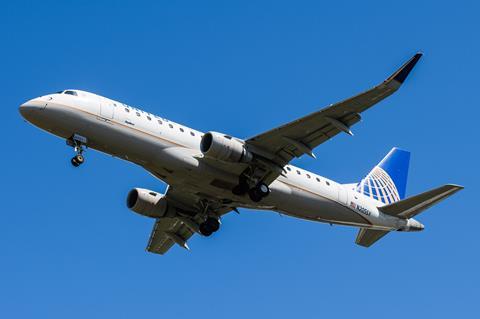 Addressed to US Transportation Secretary Pete Buttigieg, the letter says, "You have repeatedly promised that the first officer qualifications will not be weakened under this administration's watch. But the applicant's proposal would do just that by gutting the rule under which regional pilots… gain entry to the national airline system."
"SkyWest is applying to substitute their essential air service flying — operated at the highest level of safety — with a new alter-ego 'charter' subsidiary operating essentially a scheduled operation, but at a lesser level of safety," the pilots' union says.
"The airline seeks to shift its flying under Part 121's safety regulations to its own surrogate that will operate the same aircraft but under public charter rules and Part 135's safety regulations, with fewer seats and less experienced and qualified first officers," it adds. ALPA calls the regional carrier's bid to launch its charter service a "loophole" that would weaken flight safety.
"This regional airline proposes to be a commuter air carrier that will do 'on demand' charters, but in reality the airline will offer scheduled service, not charters, as the applicant itself admits," the pilot's union says.
In his own letter to Buttigieg, dated 27 April, Chip Childs, SkyWest's chief executive, said the ALPA assertions are "baseless, inaccurate and misleading".
"[The] statements simply reflect ALPA's incorrect assumptions regarding the experience level or safety of the pilots SkyWest Charter will use in its proposed operation," the letter reads.
"ALPA's assertions are thinly-veiled attempts, under the cloak of 'safety', to bar market entry by a well-capitalised, exceptionally well-equipped, non-ALPA operator in SkyWest Charter," he adds.
"While there have been some unfounded claims made by special interest groups, SkyWest Charter has completed all regulatory requirements necessary to provide what is already available to numerous operators within the existing regulations and well-established precedent," Childs had said on the company's quarterly earnings call on 27 April, stressing that "the first and foremost priority for SkyWest is always safety".
In March, the new charter service "completed all proving grounds and received all the approvals necessary from the FAA to operate as an airline". However, SkyWest said that it has yet to receive its "commuter authority" from the DOT, which is not required for Part 135 charter operations.
SkyWest Charter is "currently operating on-demand charters under its existing authority", the airline tells FlightGlobal.
"Once granted commuter authority, SkyWest charter will be able to better serve small communities," the airline says.
SkyWest lost $22 million during the first quarter of 2023. Amid an acute pilot shortage, it currently has 118 CRJ series aircraft in storage, according to Cirium feets data.
This story has been edited to show that "commuter authority" is not required for Part 135 operations.