Piper Aircraft has gained European approval for its M600/SLS equipped with the Garmin Autoland-based Halo safety system.
Delivery of the initial Halo-equipped aircraft to a European customer will take place late in the second quarter, says the Vero Beach, Florida-based airframer.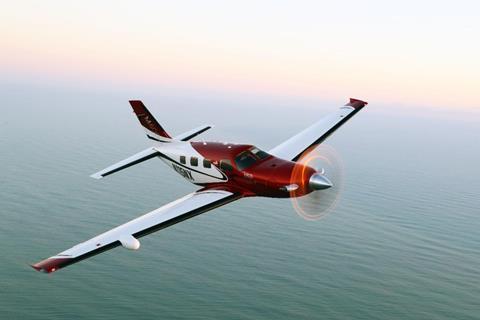 To date, 67 M600/SLS aircraft with the system installed have been delivered to US clients, it adds.
Piper intends to commence a promotional tour with the Pratt & Whitney Canada PT6A-42A-powered type later this summer, visiting keys markets and dealer partners. Crucially, it will also show the Garmin Autoland system in action to prospective customers, building on the more than 100 demonstrations already conducted.
The Autoland system is capable of landing the aircraft at the nearest suitable airport in the event that the pilot is incapacitated.
US Federal Aviation Administration approval for the Halo system was granted in May last year. It is standard equipment on the M600 and includes other features such as safe taxi and emergency descent modes.