Russia has closed a wide swath of airspace to civilian aviation over the eastern border of Ukraine, a move coming amid threats of war.
While most passenger airlines had already suspended service to the country and have avoided the airspace for several weeks, Russia on 22 and 23 February issued a series of NOTAMs (Notices to air missions) "in order to provide safety for civilian aviation flights".
The banned airspace encompasses the areas of Russia bordering eastern and southeastern Ukraine, where the breakaway Ukrainian republics Luhansk and Donetsk are located. Russian president Vladimir Putin recognised the two regions' sovereignty earlier this week, to western protest. It extends south and west to Crimean peninsula, which Russia annexed from Ukraine in 2014.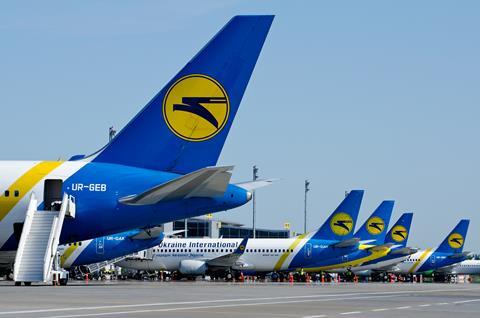 The altitudes mentioned in the warnings are those generally used by civilian aircraft in the Sebastopol flight information region (FIR) and the Rostov FIR.
The airspace is closed until 18 May.
Dnipro International airport in Ukraine has also been closed by NOTAM as of immediately, until at least 9 March.
Additionally, Canada on 23 February said it updated a NOTAM to prohibit Canadian aircraft operators from entering the Dnipropetrovsk and Simferopol regions of Ukraine's airspace.
"We also recommend that air operators not enter the rest of Ukraine airspace," Transport Canada says.
Western governments have warned for weeks that Russia is poised to invade Ukraine.
According to SafeAirspace.com, a website that tracks conflict zones for aviation, the "situation in Ukraine has now become a larger conflict that is currently developing".
"Regardless of the actual movements of Russian forces into Ukraine, the level of tension and uncertainty in Ukraine is now extreme. This itself gives rise to significant risk to civil aviation," the website says.
A request for further information from the US State Department was not immediately answered.