Qantas Group carrier Network Aviation has taken several safety actions after a Fokker F100 set down below landing minima in bad weather and short on fuel.
The below minima landing at Western Australia's Paraburdoo airport occurred on 22 November 2021, after the aircraft (VH-NHV) operated a service from Perth, with 92 passengers and five crew aboard, according to an Australian Transport Safety Bureau (ATSB) probe into the serious incident.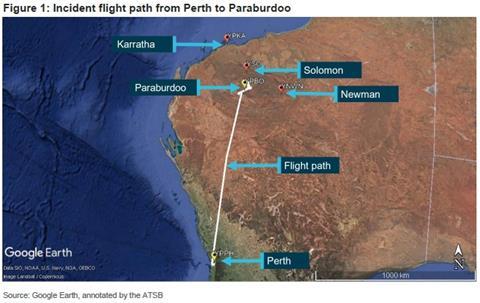 The below minima landing on runway 24 occurred at 08:43 local time after three missed approaches owing to unexpectedly low-lying cloud at Paraburdoo.
After the second missed approach the crew had asked for a weather update for their diversion airport at Newman, but by the time this arrived – the crew failed to express urgency and air traffic control's workload was high – it was too late to divert.
"The ATSB found that, after having completed 2 missed approaches at Paraburdoo, the flight crew had lost confidence in their flight plan weather forecasts and were reluctant to attempt a diversion to an alternate airport without current weather information," says ATSB.
"After the third missed approach, the aircraft did not have sufficient fuel to reach a suitable alternate and the flight crew were committed to landing at Paraburdoo."
Prior to the fourth and final approach, the crew discussed either complying with missed approach criteria and declaring a Mayday fuel situation "if not visual at the missed approach point", or to continue below the minimum descent altitude (MDA) for a landing.
"They agreed to continue the below the MDA for a landing," says ATSB.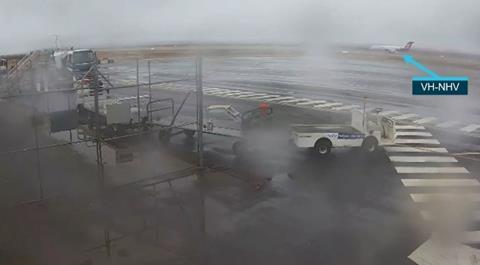 As the aircraft descended there were several ground proximity warning alerts. At 08:42, the pilot announce that the runway was visible, when the aircraft was 293ft above the ground and 291ft below the MDA.
Subsequently the aircraft landed without further incident. There were no injuries or damage to the aircraft recorded.
Following the incident, Network Aviation introduced of new tools to help with diversion decision making, revised its risk assessment of Paraburdoo airport, and made several other updates.