The Taiwan Transportation Safety Board (TTSB) has opened investigations into a tailstrike incident involving an Airbus A321ceo operated by EVA Air.
The aircraft, registered B-16227, was landing at Guam airport 16:04 local time, after a charter flight from Taipei.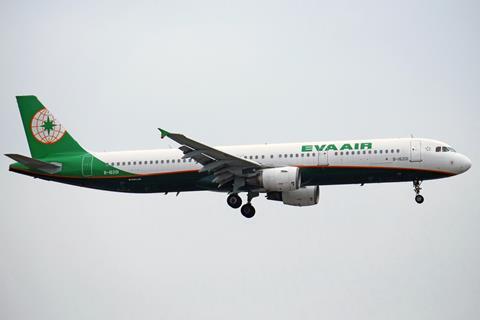 TTSB investigators state that the aircraft had aborted landing once and was landing the second time when the tailstrike occured.
Investigators note that the aircraft suffered "friction marks" nine inches wide and 50 inches long, though no injuries were reported among the 11 crew members and 147 passengers.
The TTSB has classified the incident as serious.
Cirium fleets data shows the aircraft (MSN7344) was first delivered to EVA Air in 2016 and was put into storage in March 2020, before returned to service two months later.
It was again stored in September 2020 for another two months, and a third time in April this year for two months.
EVA Air has a fleet of 15 in-service A321s, with another seven examples in storage.