Comments made by a top US airline executive suggest efforts to ease flight-hour rules for new pilots might lack support from at least one major US carrier.
Speaking on 17 May, United Airlines chief commercial officer Andrew Nocella addressed an effort underway to ease the controversial "1,500-hour rule" for new pilots.
"Its a safety debate – its a safety issue that has to be thought about incredibly carefully over a long period of time," Nocella says of an effort to ease the rule.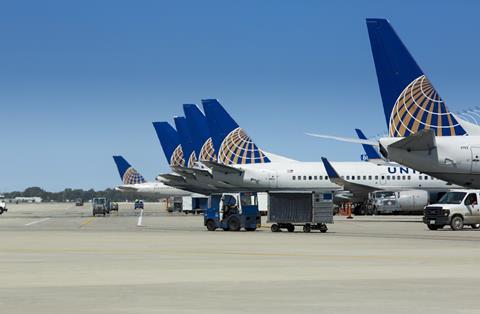 Nocella did not specify whether United supports changing the rule, and the carrier did not respond to a request for comment.
Nocella also doubts any regulatory changes could come fast enough to address the immediate problem.
"It wouldn't shock me if we are past the worst of this before that debate is even completed," he says. "I can't imagine a solution this year or next year… It's just too late."
The Air Line Pilots Association (ALPA), which represents United's pilots, staunchly opposes easing the 1,500h requirement, also on safety grounds.
Congress mandated the 1,500h rule in response to the deadly 2009 crash near Buffalo of Colgan Air flight 3407, a De Havilland Dash 8 turboprop.
The rule generally requires pilots have 1,500h of flight time before working at US airlines, though it includes exemptions, including for military pilots, who need only 750h.
Regional airlines have for years criticised the rule. The debate picked up on 15 April, when US regional carrier Republic Airways applied with the US Department of Transportation for an exemption on grounds that its training programme is comparable to military programmes.
Republic, which flies regional jets for American Airlines, Delta Air Lines and United, said easing the requirement would ease its pilot shortage.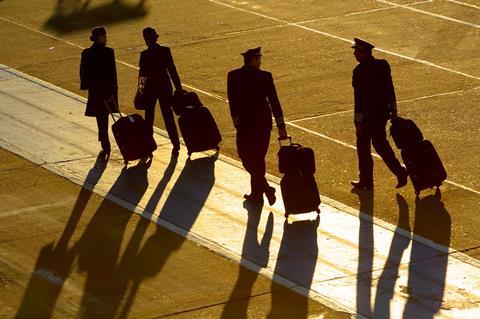 Other major US carriers American, Delta and Southwest Airlines did not respond to requests for comment about easing the rule.
Trade group Airlines for America (A4A) declines to comment also, but says it supports other methods to boost pilot availability, including improved recruitment programmes and "legislative efforts to provide financial support for the extensive training pilots are required to undergo".
But critics, including Mesa Airlines chief executive Jonathan Ornstein, say those financial burdens result from the rule itself, noting pilots must rent aircraft or take low-paying jobs to log 1,500h. They say structured training programmes, not a random flight-hour requirement, produce pilots better qualified for airline work.
ALPA has made clear its position.
"The success of first officer qualification requirements and pilot training… have helped make US air transportation the safest in the world," Paul Ryder, secretary of ALPA's United pilot group, said on 13 May. "Some suggest we must choose between safety and opportunity. That is a false choice."
On 15 May, ALPA also disseminated a press release from a group representing families of those killed on Colgan flight 3407. That group has lobbied against changes to the rule.
"I don't sense that there is any significant pending change there," United's Nocella adds.
Early in 2020, shortly after the pandemic began, US carriers shed pilots, mostly through voluntary measures. Carriers are now struggling to hire enough pilots to meet increased demand. Airlines have cut flights. Fares are up.
United has, as of 30 April, hired 886 pilots this year, according to consultancy Future and Active Pilot Advisors (FAPA), more than all other airlines. Delta Air Lines has hired 822 and American Airlines has hired 803.
"The 2022 pilot hiring outlook continues to grow and the US major airlines are projected to hire 10,194 pilots by the end of the year." FAPA says on 17 May.
Regional airlines say they bear the brunt of the shortage because they hire junior pilots who tend to quickly jump ship, taking jobs at major airlines like United.
United's Nocella insists his carrier's mainline operation has sufficient pilots, but he does not deny the extent of the problem.
"We think the next three years are going to be a challenge," he says of the pilot shortage. "There are airplanes in this industry that… are not going to be fully employed for quite a while."
Additional reporting by Pilar Wolfsteller.