US airline flights are "gradually" recovering from a nationwide take-off ban prompted by failure of a Federal Aviation Administration computer system.
"Normal air traffic operations are resuming gradually across the United States following an overnight outage to the FAA's Notice to Air Missions (NOTAM) system that provides safety information to flight crews," the FAA says in an 11 January update. "The ground stop has been lifted."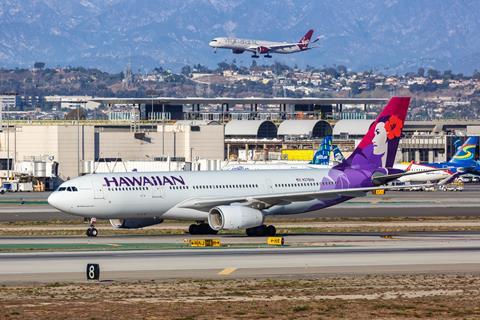 The FAA had halted all take-offs nationwide the morning of 11 January due to a problem with the NOTAM system. NOTAMs are memos advising pilots about air safety issues.
"The agency continues to look into the cause of the initial problem," the FAA adds.
The issue prompted widespread airline disruptions, with United Airlines saying it had "temporarily delayed all domestic flights".
Now, some operations are resuming.
"The FAA has lifted their nationwide ground stop and United has resumed operations. Customers may continue to see some delays and cancellations as we work to restore our schedule," that airline says.
"With the ground stop set to expire, flights should start here shortly," American Airlines adds.