A broad coalition of aviation groups is warning of widespread flight disruptions, including cancellations, due to pending implementation by wireless companies of so-called "5G" cellular systems.
Citing a recent Federal Aviation Administration order, the new Aviation 5G Coalition says disruptions could affect flights in major metropolitan areas nationwide, including in California, Florida and New York.
"The flying public should anticipate delayed and cancelled passenger flights, delayed air cargo shipments, significant schedule disruptions and inability for first responders, military, and law enforcement to fly missions."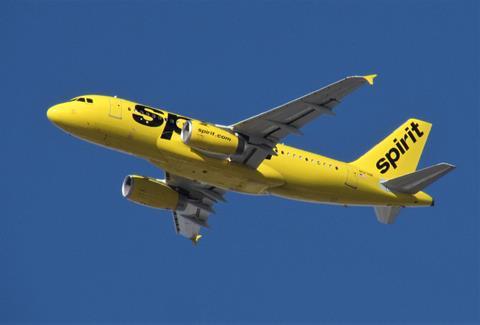 The coalition is urging US regulators to work with the White House to find a solution that ensures 5G does not impact aviation.
The move comes three weeks before the cellular industry is scheduled to activate its "C-Band 5G" system. The FAA's 7 December order will prohibit many flight operations due to risk of interference with aircraft radio altimeters.
"While some AT&T and Verizon customers will gain service in many regions, the trade-off is that millions of people travelling by plane in the United States will be impacted with flight cancellations and delays in an already strained system," the Aviation 5G Coalition says on 14 December. "Time is running out before millions of air travellers and the shipping public experience significant disruptions."
Wireless companies, starting with AT&T, intend to begin 5G transmissions on 5 January 2022. Areas where 5G transmissions are approved include Southern and Northern California, Charlotte, Chicago, Dallas, Florida, Las Vegas, Minneapolis, New England, New York City, Phoenix, Portland, Salt Lake City and Seattle, according to the coalition, according to the coalition.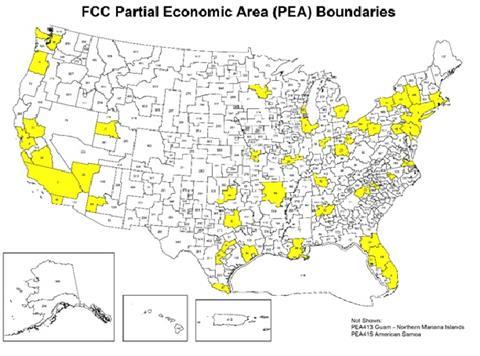 The group "implores" the US Federal Communications Commission (FCC), FAA and White House National Economic Council to "to identify and reach a successful implementation plan that will ensure new 5G technologies can safely coexist with the aviation industry".
The coalition accuses AT&T and another wireless provider, Verizon, of "unwillingness… to implement safety mitigations".
Neither AT&T nor Verizon responded to requests for comment.
Cellular industry group CTIA says it has "confidence" that aviation safety can coexist with 5G. The group makes not hint of delaying 5G implementation beyond 5 January 2022.
"Despite no credible evidence of a risk to aviation safety, US wireless providers have voluntarily put in place the world's most comprehensive set of temporary protections," says CTIA chief executive Meredith Attwell Baker, "We are working closely with the aviation industry and are on track to join the nearly 40 countries safely using 5G in the C-Band in January."
Members of the new aviation coalition include union Air Line Pilots Association (ALPA) and trade groups Airlines for America (A4A), Aircraft Owners and Pilots Association (AOPA), Experimental Aircraft Association (EAA), International Air Transport Association (IATA), National Business Aviation Association (NBAA) and Regional Airline Association (RAA).
On 7 December, the FAA issued an airworthiness directive (AD) that will prohibit aircraft, including large jets, from using critical systems in areas of potential interference from cell companies' new 5G cellular networks. The FAA says 5G transmissions could interfere with aircraft radio altimeters, which provide data used by automated flight systems.
The conflict arose after, earlier this year, the FCC granted cellular companies authority to operate new 5G networks in the C-Band – specifically, in the 3700-3980 MHz range. That range is too close to the 4200-4400 MHz range used by aircraft radio altimeters, and will cause interference, the FAA has said.
Wireless companies initially planned to activate 5G systems on 5 December but pushed the start to 5 January 2022. Initial 5G transmissions will be limited to between 3700 MHz and 3800 MHz, with AT&T being first, according to the coalition.
The FAA's AD affects more than 6,000 aircraft and prohibits, in areas of interference, operations using radio altimeter data.
Those include "autoland" operations, some instrument landings (including Category II and III landings, and some Category I landings) and some uses of manual flight control guidance systems and enhanced flight vision systems.
"These operations enable safe approaches and landing in poor weather conditions or other periods of reduced visibility and low cloud ceilings," the coalition says.
Verizon and AT&T on 24 November proposed a risk-mitigation plan that included reducing power output of 5G base stations. The companies also said C-Band 5G has been used in some 40 countries "without any reported… harmful interference to radio altimeters".
The aviation industry issued a counter proposal on 6 December.