Chesley Sullenberger, the US ambassador to the International Civil Aviation Organization (ICAO), will leave his post on 1 July, less than six months after he took on the role, several media report.
Sullenberger gained global fame in 2009 after landing a US Airways Airbus A320 in the Hudson River near Manhattan, following a dual bird strike that took out both engines.
"Relinquishing my role as Ambassador was not an easy decision," Sullenberger is quoted as saying in a statement on 23 June. He does not give a reason for that decision.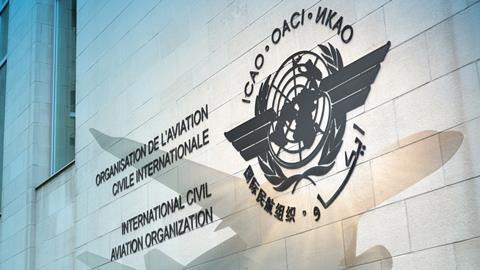 "Being selected by President Biden for this important role, confirmed by the US Senate and representing the United States in Montreal has been the honour of a lifetime and I am deeply grateful to the President and my family for supporting me throughout," he writes.
He adds that his commitment to aviation safety and security, which pre-dates his emergency landing on the Hudson River, "will remain my focus as I return to private life".
The so-called "Miracle on the Hudson" happened on 15 January 2009, when Flight 1549 ditched in the Hudson River after both of the A320's engines ingested multiple Canada geese at about 2,800ft and 230kt (414km/h) during a climb-out from New York's LaGuardia airport.
Despite losing nearly all engine thrust due to damage caused by the birds entering the engine core, Sullenberger successfully landed the aircraft in the river. All 150 passengers and crew aboard survived.
Sullenberger retired from US Airways in 2010 after a 30-year career.