The administration of US President Joe Biden has nominated former airline pilot Chesley Sullenberger to be its next ambassador to the International Civil Aviation Organization (ICAO).
Sullenberger gained global fame in 2009 after landing a US Airways Airbus A320 in the Hudson River near Manhattan, following a dual bird strike that took out both engines.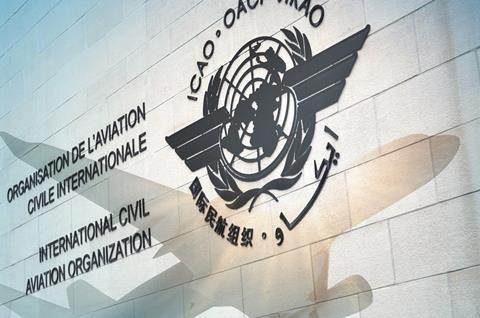 "C. B. 'Sully' Sullenberger, III is a former United States Air Force fighter pilot, retired airline pilot, safety expert and keynote speaker," the White House writes on 15 June. He has also served as a NASA aviation safety research consultant and an accident investigator.
Sullenberger holds a Bachelor of Science degree from the US Air Force Academy, as well as advanced degrees from Purdue University and the University of Northern Colorado, the White House adds.
The Air Line Pilots' Association, International (ALPA) praises the nomination, saying Sullenberger brings "a deep understanding of the global airline industry, garnered through his military and airline piloting experience, as well as his extensive aviation safety work as an ALPA volunteer".
"As the agency responsible for international aviation standards, the US ambassador to ICAO is an important post and ALPA remains ready to continue to contribute to ICAO's indispensable work," the group says.
The so-called "Miracle on the Hudson" happened on 15 January 2009, when Flight 1549 ditched in the Hudson River after both of the A320's engines ingested multiple Canada geese at about 2,800ft and 230kt (414km/h) during a climb-out from New York's LaGuardia airport.
Despite losing nearly all engine thrust due to damage caused by the birds entering the engine core, Sullenberger successfully landed the aircraft in the river. All 150 passengers and crew aboard survived.
Sullenberger retired from US Airways in 2010 after a 30-year career.