The US National Transportation Safety Board (NTSB) has opened an investigation into an incident involving a United Airlines Boeing 777 that descended rapidly to about 800ft above the Pacific Ocean last December.
"The NTSB has opened an investigation into the Dec. 18 incident in which a United Airlines 777 lost altitude before recovering shortly after departing Kahului, Hawaii, on a flight en route to San Francisco," the safety agency said on 14 February.
It expects to prepare a preliminary report within two to three weeks.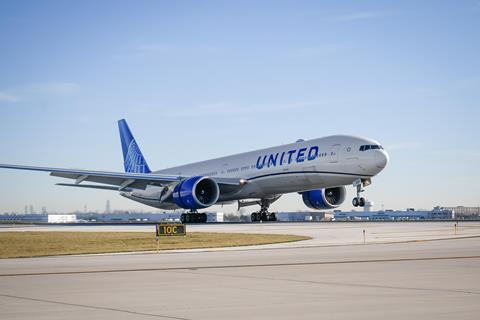 The move comes the day after the Federal Aviation Administration said it reviewed the incident.
According to flight tracking website Flightradar24.com, United flight 1722 departed Kahului, on the island of Maui, normally until 71sec after take-off, when the aircraft entered a steep dive. It was tracked as descending from 2,200ft above the Pacific Ocean to just 775ft, before recovering and continuing to San Francisco.
The aircraft was a 777-200ER registered as N212UA, Flightradar24 says.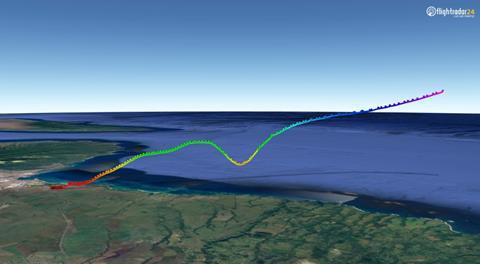 The FAA said on 13 February that the crew did report the incident "as part of a voluntary safety reporting programme". The agency added that it reviewed the incident and "took appropriate action", without providing details.
United said the flight's crew members, who have about 25,000h of flying experience among them, "fully cooperated" with the FAA's investigation, adding that the event prompted "the pilots receiving additional training".
The incident was first reported by The Air Current on 12 February.
A similar loss-of-altitude by a Qatar Airways 787 after departing from Doha was reported on 10 January. Qatar Airways flight 161, bound for Copenhagen, dropped to about 800ft above the ocean before recovering and climbing again.