Canada will re-open to vaccinated US leisure travellers on 9 August, almost 17 months after the border between the two nations was effectively sealed for non-essential travel in order to mitigate the spread of Covid-19.
In addition, the government of Prime Minister Justin Trudeau says on 19 July that it will be opening the country up to other fully-vaccinated international travellers from 7 September.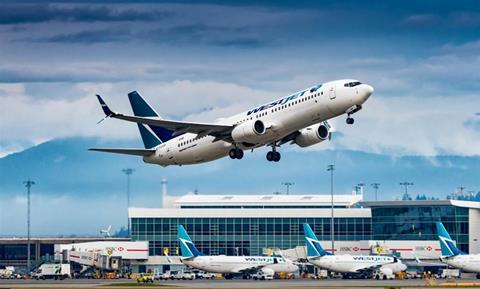 "With the advent of increased vaccination rates in Canada, declining Covid-19 cases and reduced pressure on health care capacity, the government intends to bring a number of changes into effect, provided that Canada's Covid-19 epidemiology remains favourable," the government says.
"On August 9, 2021, at 12:01 a.m. EDT, fully vaccinated citizens and permanent residents of the United States… currently residing in the US, will be permitted to enter Canada for discretionary (non-essential) travel. Entry to Canada will continue to be prohibited for U.S. travellers who are not fully vaccinated and for all other foreign nationals" unless they have an exemption, it adds.
Travellers will need to submit information electronically prior to entering the country, and provide proof of vaccination.
The country will only allow entry to travellers who have received vaccines that it too has recognised. That means those with the BioNTech/Pfizer, Moderna, AstraZeneca and Janssen (Johnson & Johnson) vaccines will be permitted to enter the country, but those who have received China's Sinopharm or Russia's Sputnik V will not.
Unvaccinated travellers will continue to be barred from entering Canada. However, the government says unvaccinated minors under the age of 12 may enter if they are accompanied by a fully vaccinated adult relative.
Last week the Trudeau government signalled that it would relax travel restrictions in the coming weeks after numerous appeals from the travel and air transport industries on both sides of the border. Airlines have been waiting for this moment to re-introduce routes and recoup some of the losses they had experienced in the past year and a half as Canada's 14-day mandatory quarantine requirement decimated transborder travel.
Still, some groups say the easing of restrictions is too little and comes too late to save the summer travel season.
Canada has had some of the toughest and longest-running travel restrictions in place to mitigate the spread of Covid-19. Earlier this month, the government ditched a mandatory 14-day quarantine requirement for returning citizens and permanent residents who had been vaccinated in favour of a more stringent testing programme. For all other travellers, however, the restrictions remained.