Both Verizon and AT&T have agreed to delay the roll-out of fifth-generation wireless networks near certain US airports – a move that will lessen but likely not eliminate the impact on commercial aviation.
AT&T disclosed its intention to delay 5G deployment in the C-Band near certain US airports on 17 January. Verizon followed with a similar announcement later the same day.
The companies had planned to begin 5G transmissions on 19 January. They reversed that decision amid pressure from the aviation industry, which warned of significant flight disruptions resulting from Federal Aviation Administration restrictions intended to prevent 5G from interfering with radio altimeters.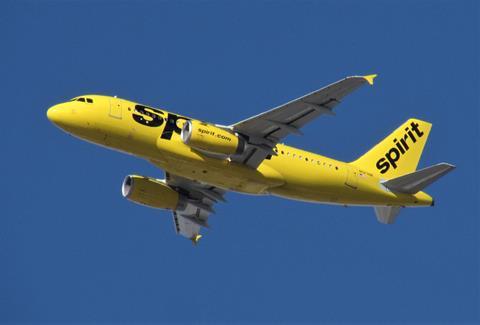 The FAA says the move will reduce many cancellations and delays but that some flight disruptions will likely be unavoidable due to "limitations of some radio altimeters".
The FAA last week prohibited auto-landing and other flight operations starting 19 January due to the risk that C-Band wireless transmissions could interfere with aircraft radio altimeters. The cellular industry says 5G is safe to aviation.
"We have voluntarily decided to limit our 5G network around airports," Verizon says on 18 January. "The Federal Aviation Administration (FAA) and our nation's airlines have not been able to fully resolve navigating 5G around airports, despite it being safe and fully operational in more than 40 other countries."
Verizon and AT&T had already delayed the C-Band launch twice: first from 5 December 2021 to January 5, then again until 19 January.
Airline trade group Airlines for America says the 5G delay will "ensure the continuation of service for the travelling and shipping public, avert disruption to the national airspace system and provide time to implement mitigations".
"This pause provides the opportunity to ensure all stakeholders, consumers and the US economy are served in the long run," A4A adds.