It is hard to overstate the importance of Southeast Asia in the era of great power rivalry between China and the USA. The major economies of North Asia, including China, depend on the Straits of Malacca and sea lanes through the South China Sea for both energy and trade. Beneath the waters of the South China Sea – which Beijing largely claims as its own – are believed to lie significant untapped energy deposits.
The region, loosely knitted together in the Association of Southeast Asian Nations (ASEAN) political grouping, is home to nearly 700 million people, with a total GDP of nearly $3 trillion.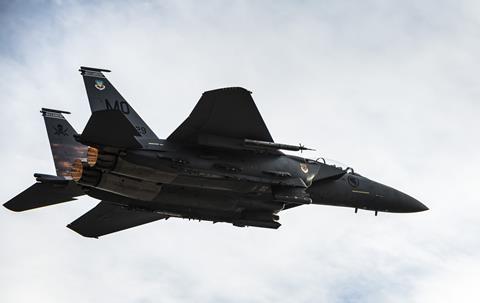 Apart from the great power aspect, there are simmering internal security issues, most notably in the southern islands of the Philippines.
Southeast Asia is also diverse, home to several ethnicities and cultures, as well as challenging geographies, characterised by vast oceanic frontiers, varied climates, and a range of terrains, from rugged mountains to endless palm oil plantations.
RELENTLESS PRESSURE
The region's air forces reflect this diversity. Capabilities and quality range from the advanced air power of Singapore, with an air force more akin to those operated by US allies in North Asia, to the Philippines, grappling with how to reconstitute a fast jet capability in the face of relentless pressure from China in its littoral domain.
Most of the region's air forces fall between these two extremes. Indonesia and Malaysia have sizeable air forces and well trained pilots, but struggle to modernise with new equipment. Finally, the baleful impact of the coronavirus pandemic will pressure defence spending – even though military improvements are imperative given the security challenge posed by Beijing, as exemplified by the militarisation of atolls in the South China Sea, and the aggressive development if its air and naval power.
Malcolm Davis, senior analyst, defence strategy and capability at the Australian Strategic Policy Institute, feels the region's air forces have urgent requirements in areas such as intelligence, surveillance and reconnaissance (ISR) as well as command and control networks, which would offer better situational awareness of the South China Sea. Tactical transport is also a priority, particularly the ability to deploy forces to disputed areas, and more capable air combat assets.
Another area for improvement would be a move away from operating mixed fleets of combat aircraft, a particular problem for Indonesia and Malaysia.
"What ASEAN states, particularly those with claims to disputed territories in the South China Sea, need to focus on is highly sustainable air combat capabilities that can protect their interests against aggressive air patrolling by the PLAAF [People's Liberation Army Air Force]," he says.
"Obviously, ASEAN states aren't likely to be building up large air forces, but reliance purely on small numbers of expensive and complex crewed platforms may not be a solution either."
He feels greater reliance on autonomous systems and even low-cost, 'attritable' capabilities may be more viable solutions in the 2020s.
ASEAN POWERHOUSE
In terms of equipment and overall readiness, no ASEAN air force rivals the Republic of Singapore Air Force (RSAF). The mainstay of the RSAF are 40 Boeing F-15SGs – although Singapore only admits to having 24. This fleet is divided between Singapore and a detachment at Mountain Home AFB in Idaho. The fighter is equipped with the Raytheon APG-63(V)3 active electronically scanned array (AESA) radar, Lockheed Martin Sniper targeting pod, an infrared search and track sensor and an Israeli electronic warfare system.
In late 2020, Boeing secured a 10-year performance-based logistics (PBL) deal as a direct commercial sale to maintain the type in Singapore service. Boeing said that this was its fourth PBL contract related to Singapore's F-15SGs. In a nod to its customer's caginess about force numbers, Boeing did not provide a value for the deal, or state the number of aircraft involved.
Singapore also is in the process of upgrading about 60 Lockheed F-16s to the F-16V standard. The work will see the fighters' avionics improved and the addition of Northrop Grumman's APG-83 AESA radar. This will allow the fleet to serve into the 2030s.
Singapore has also been approved to acquire up to 12 Lockheed F-35Bs, which will make it the first Southeast Asian country to operate a stealth aircraft. The initial four examples will be delivered in 2026. They will not be immediately deployed to Singapore, but rather operate from Ebbing Air National Guard Base in Arkansas, where a detachment of F-16Vs will also be based. This will maximise opportunities for training with the two types.
The RSAF's fixed-wing strike capabilities are bolstered by 18 Boeing AH-64D Apache attack helicopters.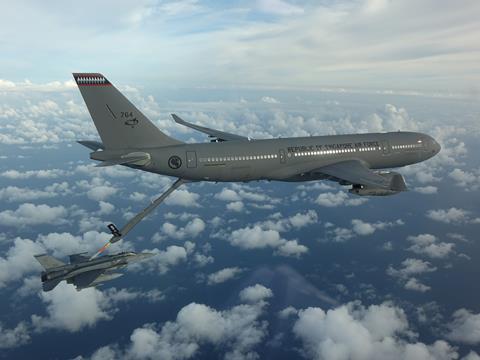 A range of support aircraft round out the RSAF fleet. The most prominent of these are six Airbus Defence & Space A330 multi-role tanker transport (MRTT) aircraft, which reached full operational capability last April. In May 2021, Airbus and the RSAF completed flight trials of an automatic refuelling system – or A3R – update for the type.
Conducted in early 2021 and involving Singapore's Defence Science and Technology Agency, the test campaign included 88 fully automated dry and wet contacts made with another A330 MRTT, as well as RSAF F-15SGs and F-16s. Almost 30t of fuel was transferred during the course of this work.
Singapore gets high marks for situational awareness with its fleet of Gulfstream G550-based airborne early warning and control (AEW&C) aircraft, as well as its Fokker 50 MPA Enforcer Mk 2s, which also have an anti-submarine warfare (ASW) capability. Singapore has invested in unmanned air vehicles (UAVs), with its Israel Aerospace Industries Heron 1s achieving full operational capability in 2017.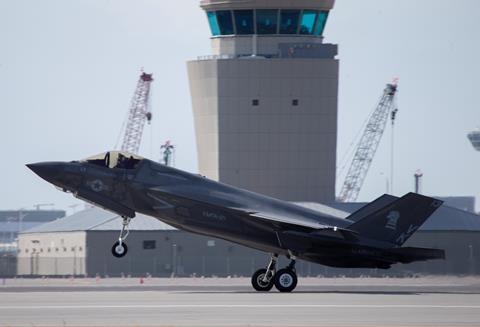 For tactical airlift, Singapore operates five Lockheed C-130Hs, four KC-130Bs, and one KC-130H. The average age of these assets is 48.6 years, but the RSAF appears to be happy with its Hercules fleet, which has been kept operationally relevant through extensive upgrades. In addition, the Airbus Helicopters H225M is gradually replacing Singapore's AS332 Super Pumas, and new Boeing CH-47F Chinooks are entering the inventory.
Singapore's methodical, sober approach to air power modernisation is not, however, reflected in larger nations such as Indonesia, Malaysia, and the Philippines.
JAKARTA'S QUEST
Cirium fleets data suggests that Indonesia has 107 fixed-wing air combat assets. The backbone of this fleet are 32 F-16A/Bs and C/Ds with an average age of 30 years. Jakarta is in the process of upgrading a small number of the earlier F-16A/B Block 15s with Lockheed's Falcon Star mid-life upgrade, which extends service life to 8,000h, from 4,000h. The work also sees avionics and radar improvements.
Jakarta has expressed interest in the upgraded F-16V variant. Lockheed has a dedicated web page for a possible Indonesian F-16V acquisition, stating that the type is an ideal bridge to fifth-generation fighters.
Sixteen Sukhoi Su-27/30s provide Jakarta's air defence capability. For the ground-attack mission, there are 23 BAE Systems Hawk 209s, and 15 Embraer EMB-314 Super Tucanos. In addition, seven Hawk 100 advanced jet trainers have a secondary ground-attack mission.
For years, questions have swirled around Jakarta's plans for new fighters. This effort has seen it associated with the possible acquisition of several types, including the Dassault Rafale, F-16V, F-15EX, Boeing F/A-18E/F Super Hornet, and even used Eurofighter Typhoons from Austria. For the last decade a recurring theme has been an effort to obtain 11 Su-35s.
Though Jakarta clearly has a soft spot for the Su-35, the sale has been long troubled by the threat of consequences via the US government's Countering America's Adversaries Through Sanctions Act (CAATSA) legislation. Some clarity emerged in late December 2021, when Air Chief Marshal Fadjar Prasetyo reportedly said that the Su-35 deal is off the table, and that the air force's choice is between the F-15EX and Rafale. A split buy appears possible: in February 2021, Fadjar said that Jakarta would buy 36 Rafales and eight F-15EXs by 2024.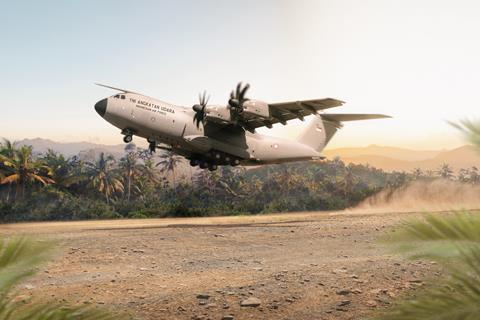 Jakarta is also a 20% partner in the Korea Aerospace Industries (KAI) KF-21/IF-X programme, which will see it obtain 50 of the 170 examples produced. The programme has not been without hurdles. Jakarta and Seoul have had disagreements about development costs, with the former falling behind on payments and seeking to reduce its investment in the W8.8 trillion ($7.5 billion) effort.
In November 2021 the two parties appeared to reach an agreement. While Indonesia remains on the hook for 20% of development funding, it will now provide 30% of its contribution "in kind". This could see South Korea obtain more Airbus CN235s, which Indonesian Aerospace produces under licence in Bandung. Indonesian engineers meanwhile have returned to KAI's facility in Sacheon.
Proving that Jakarta can indeed make big defence acquisitions, in November 2021 it announced a long-anticipated order for two Airbus A400Ms, which will be delivered in a multi-role tanker/transport configuration. This followed an order in September 2021 for five C-130Js. These acquisitions could see some of Indonesia's ageing C-130s finally retired after decades of service.
Indonesia is also beefing up its ISR capabilities. It operates six Chinese-built CASC CH-4 UAVs, which also feature a ground-attack capability. In keeping with Jakarta's efforts to develop a domestic aerospace sector, Indonesian Aerospace is working on a medium-altitude, long-endurance UAV dubbed 'Elang Hitam' – Indonesian for 'Black Eagle'.
Fixed-wing ISR and maritime patrol are areas of weakness. The Indonesian air force operates no dedicated AEW&C assets, and Cirium lists just six fixed-wing aircraft as being tasked with the ASW/maritime patrol mission: three obsolescent Boeing 737-2X9 Surveillers equipped with Motorola's APS-135V Side Looking Airborne Multi-Mission Radar; two CN235s; and one C295. These assets are backed up by a small number of locally produced NC-212s with electro-optical/infrared sensors and surface search radars.
In 2013, then defence minister Purnomo Yusgiantoro said Indonesia needed 33 NC-212s and 21 CN235s "to fully control its territory". Given China's growing presence in the South China Sea – including territorial spats with Indonesia – maritime patrol aircraft (MPA) will increasingly be at premium.
MANILA MUDDLE
If Beijing's territorial ambitions are a headache for Jakarta, they are a migraine for Manilia. Territorial disagreements between China and the Philippines are rife, but Manila is woefully deficient in the military capabilities to deter its increasingly strident and vastly more powerful rival.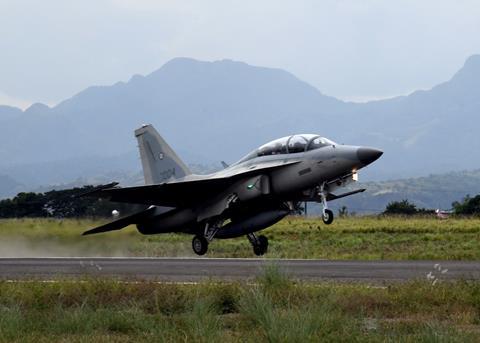 Manila's fixed-wing air combat capabilities are served by a dozen KAI FA-50 light-attack jets – which also serve as trainers – and six Super Tucanos. Apart from these assets, its combat capability is provided by rotorcraft, namely eight armed Leonardo Helicopters AW109Es, and up to 24 MD Helicopters MD500s that are nearly three decades old. In addition, Manila is on the verge of receiving six Turkish Aerospace T129 ATAK helicopters.
In short, Philippine airpower is geared toward fighting insurgents, particularly on the volatile southern island of Mindanao. From May to October 2017, Philippine forces fought a fierce urban battle in the southern city of Marawi after it was taken over by Islamic State militants. While Manila was ultimately victorious, a lack of precision strike slowed combat operations and led to extensive collateral damage. Shortly after the battle concluded, Manila ordered its Super Tucanos.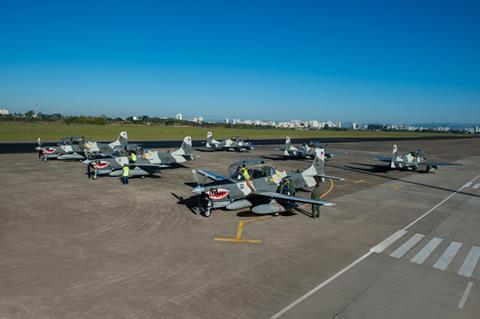 Unfortunately, light-attack aircraft and helicopters are not sufficient to counter the PLAAF, which can operate over the South China Sea from both Mainland China and the island of Hainan, as well as from bases that Beijing has developed from coral atolls in international waters. The People's Liberation Army Navy is also developing its aircraft carrier fleet, with two vessels in use, and a third set for service entry in the mid- to late-2020s.
The South China Sea situation has added urgency to Manila's efforts to reconstitute its fast jet capability, which disappeared when the Philippine air force's Northrop F-5s were retired in 2004. Saab has offered 14 Gripen C/Ds, while the US government has cleared the possible sale of 12 F-16 Block 70/72s, as well as anti-ship and air-to-air missiles.
As early as 2018, defence minister Delfin Lorenzana stated his preference for the Swedish fighter, but the country's messy procurement process has delayed a firm order. As for the F-16 deal, the $2.43 billion price tag is apparently a stumbling block.
November 2021 also saw Manila receive its final five Sikorsky S-70i Black Hawk helicopters, bringing its fleet to 15 examples. Its original order was for 16 rotorcraft, but one was lost in a June 2021 crash. In mid-January, Lorenzana announced that an additional 32 S-70is will be acquired.
Manila also has a limited fixed-wing maritime patrol capability, in the form of five Beechcraft King Air 90s.
MALAYSIAN CONFUSION
Kuala Lumpur has long dithered about urgently needed upgrades to its air combat fleet. Domestic political turmoil and the pandemic have done little to help matters.
The cornerstone of the Royal Malaysian Air Force's (RMAF's) capability are 18 Su-30MKMs, but sustainment issues plague this fleet. The Su-30s are backed up by eight F/A-18Ds. In the ground-attack role, the RMAF operates 12 single-seat Hawk 208s. Cumulatively, the average age of the combat fleet is 20.1 years.
Budget-strapped Malaysia has a dismal history with big defence acquisitions. For over a decade it flirted with several aircraft to replace its now-retired RAC MiG-29 fighters with 18 new combat aircraft, but this process came to nothing.
In June 2021, it kicked off a tender for 18 jets to fill a new lead-in trainer-light combat aircraft, or FLIR-LCA, requirement. This is part of the air force's Capability 55 plan issued in 2018, outlining its goal of reaching a desired force structure by 2055. The opportunity attracted some interest at the last instalment of the Langkawi International Maritime and Aerospace (LIMA) show in March 2019.
The event saw the Hindustan Aeronautics Tejas Mk 1 and Irkut Yak-130 make their debuts at the show. The appearance of the Tejas was especially notable because it was the first time the type had appeared in a flying display outside India. The Yak-130 also appeared on both static and in the flying display.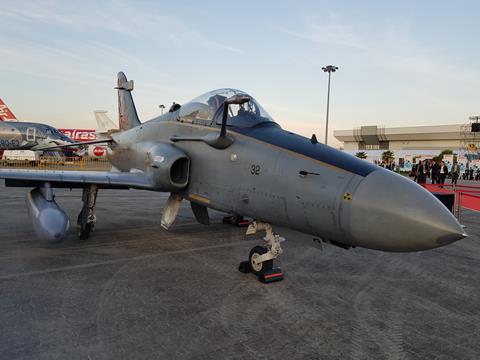 The pair were part of an eclectic group apparently vying for the requirement, following a previous request for information to several manufacturers. Other potential contenders included the FA-50, Chengdu/Pakistan Aeronautical Complex JF-17, and Leonardo's M-346. Reports in 2021, however, suggest that the JF-17 has been ruled out.
Given Malaysia's record, it is far from clear when (or if) FLIR-LCA will ever become an actual acquisition. Speaking in parliament in December 2021, the nation's deputy defence minister reportedly said that Kuala Lumpur wished to speak to Kuwait about surplus F/A-18C/Ds, but apparently no discussions have been held.
Highlighting the urgency facing Malaysia, in June 2021 up to 16 PLAAF transport aircraft, including Ilyushin Il-76s and Xian Y-20s, ranged far south over the South China Sea, to within 60nm (111km) of Malaysia's coastline on the island of Borneo. The RMAF was able to intercept the intruders with Hawk 208s based on the island of Labuan. The incursion caused a brief diplomatic row between the two countries.
One bright spot for the RMAF are its four A400Ms, with an average age of 5.8 years. Maritime patrol, however, continues to be a challenging area. Although Indonesian Aerospace is converting a trio of Malaysian CN235s to the maritime surveillance mission, the pandemic has apparently delayed this work. A long-awaited tender for "five or six" dedicated MPA remains stalled.
BUDGET PRESSURES
Budgets continue to be a challenge for the Royal Thai Air Force (RTAF). Plans to obtain a single Gripen C to replace an example lost in a 2017 air show crash have yet to materialise, leaving the country's Gripen C/D fleet at 11 examples.
At the Singapore air show in 2020, the RTAF told FlightGlobal that it would upgrade a total of 10 F-5Es to the improved F-5TH standard with a new Elbit Systems avionics suite and an all-glass cockpit. The aircraft also gains a Leonardo Grifo-F mechanically scanned radar, which allows a slightly shorter nose. The updated type was commissioned in late 2019, and will allow F-5 operations into the 2030s.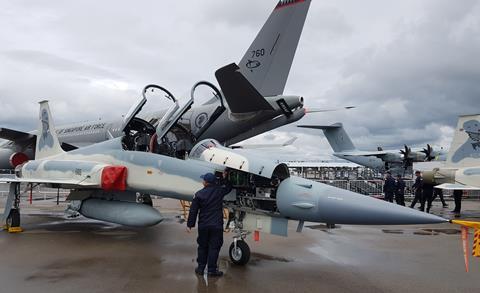 In November 2021, Textron Aviation Defense announced that the RTAF is to become the first international operator of its armed AT-6 Wolverine turboprop. Deliveries of its locally designated AT-6THs are expected from 2024 under the $143 million acquisition.
Meanwhile, FlightGlobal understands that a portion of the RTAF's fleet of F-16A/Bs are suffering obsolescence issues, but replacement efforts face budgetary constraints. RTAF officials have publicly discussed a desire to obtain eight F-35s, but this will involve discussions with the USA and finding sufficient funding.
ROYAL COMMAND
Given Thailand's reverence for its royal family, the RTAF boasts an impressive VIP/head of state fleet, with 17 fixed- and rotary-wing assets tasked for this mission. Key assets include three A320-family aircraft, one A340-500, and three Sukhoi Superjet 100s. Also included are three ATR 72-500s and seven helicopters.
Perhaps the most inscrutable air force in the region belongs to Vietnam. Although both China and Vietnam are communist dictatorships, the two countries have a range of territorial disputes. They even fought a brief border war in 1979.
Cirium data suggests that the Vietnamese People's Air Force operates 75 combat assets. These comprise six Su-27Ks, 35 Su-30MK2Vs, and 34 Su-22s. Media reports have suggested that Vietnam could obtain 12 Su-35s. The country has also taken delivery of six Yak-130 advanced jet trainers, and has firm orders for an additional six.
Helicopters feature prominently in Vietnam's air power line-up, with 86 Mil Mi-8s listed as in service. Dedicated ISR assets are, however, limited.

Greg Waldron is the Asia Managing Editor of FlightGlobal, responsible for the team's airline, aerospace, and defence coverage across the region. He has worked at the company since 2009. In the airline space, Waldron has conducted dozens of interviews with airline leaders in the Asia-Pacific. He also covers areas such as MRO and safety. On the defence beat, Waldron has written extensively about the rise of Chinese airpower, as well as broader airpower developments around the region, such as indigenous fighter programmes, and regional acquisitions of foreign equipment. In addition, Waldron writes about commercial helicopters in the region and business aviation. Waldron worked has a freelance journalist with his work appearing in several business publications.