Cash conservation will the priority of airline chiefs hit by the outbreak of novel coronavirus, although the longer term impact of the pandemic is harder to quantify, according to Andrew Herdman, the outgoing director general of the Association of Asia Pacific Airlines.
This is not Herdman's first experience of a disease-induced crisis: during the SARS outbreak of 2003, which also afflicted carriers in the region, he was working for Cathay Pacific Airways.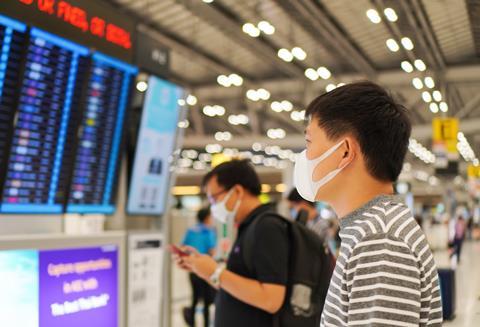 Herdman, speaking ahead of the Singapore air show, noted that profit margins are tight even when things are stable, but during the current outbreak airline chiefs will not be thinking about profits or even losses.
"You worry about cash-flow and you worry about survival, you don't worry about your P&L, but your balance sheet, because you're going to have negative cash-flow. You have got to focus on that."
He points out that the region's airline industry is far bigger than it was in 2003, which will make the financial effect of coronavirus proportionally greater. Some Asian carriers, particularly those from China, will see a "massive" impact, he says.
But Herdman believes the ad hoc responses of specific countries - including travel bans and other measures - cause more problems than they solve.
"Some of these measures, whilst well-intentioned, seem to lack any proper public health justification, whilst causing significant and widespread disruption to travel and trade activities across the world," he says.
"Arbitrary restrictions and blanket travel bans are inconsistent with the international health regulations, and result in unnecessary inconvenience and added uncertainty amongst members of the public."
In addition, Herdman says that passengers must be screened at both ends of the journey: "One thing we learned from SARS, there were a lot of countries who imposed arrival screening," he says. "And the analysis was that what you need is departure screening. You want to catch sick people and symptomatic people before they get on planes."
The outbreak has also dented the cargo sector, with some Chinese factories closed and belly-hold capacity cut due to flight reductions. Additionally, some countries have banned freight shipments from affected areas, even though there is no evidence of disease transmission via this route.
On a more positive note, Herdman says that when the SARS crisis came to end, air traffic bounced back very quickly.