Arianespace has had a challenging 2020 owing to the coronavirus pandemic, but has managed to keep launches going, as it looks toward 2021 and the long-awaited first flights of the Ariane 6 and Vega C rockets.
Vivian Quenet has been managing director and head of sales for Arianespace in the Asia-Pacific for the last two years, and is a satellite industry veteran. While the coronavirus has yet to travel to outer space, he says it has had a clear impact on launches.
"We've been delayed by the pandemic," says Quenet. "France declared total confinement in early March and we had a flight plan for the Vega Small Spaceraft Mission Service (SSMS). People were in the middle of the campaign preparing the satellites for flight readiness, and we had to stop that for about two months."
When lockdowns started to be lifted, travel restrictions made it hard, if not impossible, for personnel to travel to French Guiana to prepare satellites. This was particularly an issue for the Vega SSMS, which was to carry 53 small CubeSats into orbit.
Quenet notes that the entities behind CubeSats tend to be small companies, universities, and start-ups that lack the resources to travel to French Guiana, particularly during the coronavirus pandemic. Arianespace came up with an innovative fix.
"What we did to tackle the travel ban was to equip our engineers in Guiana with smart, connected glasses, together with an encrypted video server," says Quenet. "Wearing smart glasses our guys would work on the satellite on behalf of customers thousands of miles away. They were the eyes and the hands of those customers. It worked pretty well."
In addition to pandemic related issues, the Vega SSMS launch was also greatly delayed by weather. Finally, it took place successfully on 3 September. The launch was also notable as it was the first Vega mission following a failed launch in July 2019, which destroyed an Earth observation satellite.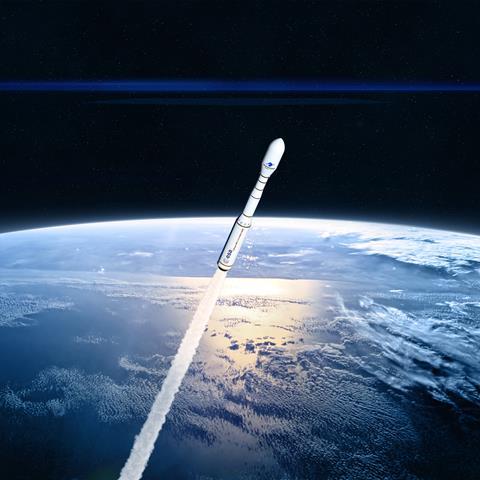 So far in 2020 the company has conducted six launches. These comprised three Ariane 5s and the Vega SSMS from France's space complex in French Guiana. In addition, there were a pair of Soyuz launches from Baikonur Cosmodrome in Kazakhstan.
The six launches saw the company orbit 128 satellites, the vast majority of which were CubeSats deployed from the Vega SSMS and Soyuz missions.
At the start of 2020, the outlook had been for 12 launches from French Guiana, along with first flights of Vega C and Ariane 6; plus eight more from Baikonur and Vostochny.
Ultimately, Quenet says Arianespace aims for nine launches in 2020, just under half of those that would have occurred if coronavirus had not entered the picture. In addition, Ariane 6 and Vega C will have to wait until 2021.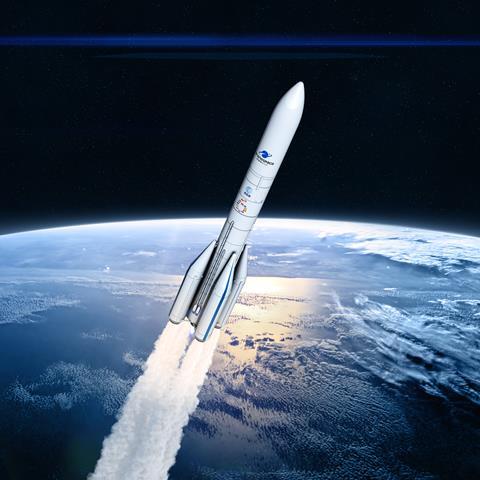 Another challenge the company has faced related to communications firm OneWeb entering chapter 11 earlier this year. The firm was ultimately bailed out by the UK government and telecom firm Bharti Global, but it was forced to delay a series of launches and renegotiate its contract with Arianespace.
Arianespace and OneWeb amended their contract, with OneWeb launches set to continue in December. The deal covers 16 Soyuz launches, with each launch placing 34-36 satellites into Low Earth Orbit.
Crucially, however, OneWeb will no longer be the first to fly on Arianespace's new Ariane 6. Quenet says that the new rocket's first launch is pegged for 2021, but the exact payload is not clear. The European Space Agency could provide more clarity on this in the second half of October.
In regard to the Asia-Pacific specifically, Quenet notes that governments are still going ahead with launch plans in spite of the pandemic, albeit with delays. Commercial satellite operators, however, are suffering from a funding crunch for new satellite launches, as investors conserve cash in a difficult economic environment.