Australia will establish a new Space Division within the Royal Australian Air Force (RAAF) during 2022, underlining the importance of space to the country's defence forces.
Though the division will come under the RAAF, it will be operated by personnel from all branches of the Australian Defence Force (ADF), says Australia's Department of Defence.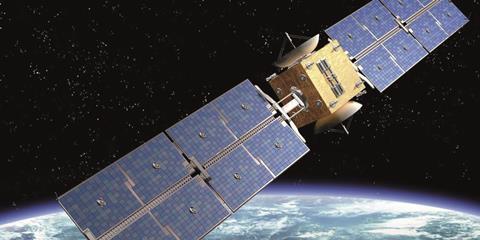 "We use space daily for understanding the weather, navigating, access to geospatial information and sharing information across Australia or across the world," says RAAF chief Air Marshal Mel Hupfeld.
"Defence is delivering capabilities including space domain awareness, sovereign-controlled satellite communications and space-based Earth observation, and navigation."
He adds that Canberra has earmarked A$7 billion ($5.4 billion) in the 2020s to ensure access to space, as well as for space services and geospatial information.
"Defence will need capabilities that directly contribute to outcomes in space as a contested domain, however this does not mean that Defence encourages the militarisation of space," he adds. "All space operations are conducted consistent with international and domestic legal obligations."
In the last half century space has become a critical enabler for military capabilities in areas such as communications, sensing and navigation. In 2019, Washington DC underlined the importance of space by setting up the US Space Force, which resides within the US Air Force.
Prior to its establishment, moves by China and Russia to militarise space – or deny US forces access to space – were cited as reasons that the USA needed a new military branch focused exclusively on space.
In a recent thought paper, Malcolm Davis, senior analyst, defence strategy and capability at the Australian Strategic Policy Institute, noted that setting up a space command is an important step for Australia.
"An ADF space command centralises policy formulation and capability planning, enhances cooperation with like-minded allies, and energises networking with Australia's rapidly growing commercial space sector," he wrote.
"It can also contribute towards more ambitious opportunities for the ADF in using space."