Aegean Airlines has received a €120 million ($142 million) grant from the Greek government, after completing a required €60 million share capital increase.
The Star Alliance carrier says the grant was disbursed on 2 July "with the aim of compensating the company for the losses directly caused by the coronavirus outbreak".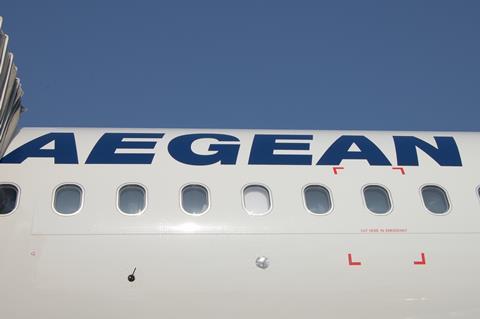 In May, Aegean's board agreed the terms of the €60 million capital increase, which was a pre-requisite for receiving the state aid.
Having received its government grant, the airline says it will now issue and deliver warrants to the Greek state.
Just over 10 million warrants will be issued, each providing the right to purchase one new common registered share with a nominal value of €0.65, at an exercise price of €3.20 per share. These can be exercised between 3 July 2023 and 3 July 2026, and the airline has retained a call option to buy back the warrants at market value.
The European Commission in December approved Greece's plan to contribute €120 million as part of Aegean's recapitalisation plans.