Things might get worse for the global aerospace industry before they get better.
But the industry will recover, likely starting this year, thanks to vaccine distribution and pent-up demand for air travel.
That is the message conveyed by several aerospace executives and industry analysts who spoke on 15 January during a FlightGlobal webinar.
Panellists expressed wide optimism in a coming recovery, predicting travellers will be eager to get back in the skies as soon as they do so without fearing their plans will be derailed.
"The willingness to travel is still there," Embraer chief of commercial aviation Arjan Meijer says during the "2021 Forecast" webinar. "There will be a push to go travel again as soon as we can."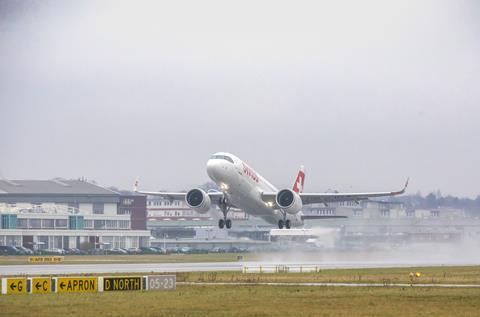 Speakers dismissed the assertion that business travel may never return to pre-pandemic levels and that virtual meetings have proven as valuable as face-to-face discussions.
Nonsense, they say.
"Zoom and their competing platforms work for sustaining… relationships. I think it's different to create new relationships," says Paul Geaney, chief risk officer at aircraft lessor Avolon. "How many transactions do you have to lose before your boss says, 'Get on the airplane?'"
"The actual scope of human behaviour – the preference for travel? Nah, it's not going to change," adds Teal Group aerospace analyst Richard Aboulafia.
Their comments come as countries globally have further tightened travel restrictions in response to sub-outbreaks of more-virulent strains of the Covid-19 virus. Such moves have motivated sharp rebukes from airlines, some of which have since laid off more workers and cut more capacity.
Such factors may indeed push the aerospace industry into deeper crisis in the short term.
"I think it is going to get worse before it gets better," says IATA chief economist Brian Pearce.
But distribution of vaccines combined with surprisingly healthy economies and roaring stock markets suggest a rebound is around the corner, starting with the domestic-travel market, some say.
"I think about 2021 as 2020 in reverse… It is going to start grim, but I think we are going to come out of it very strong," says Avolon's Geaney.
He is "extremely bullish about business travel" but thinks that segment might take more time to recover due partly to the need for companies to reverse travel bans implemented last year.
When will full recovery occur?
Many industry groups have said not until 2024.
But Aboulafia thinks the domestic air travel segment could hit 2019 levels by late 2022.
"I think now we all see a light at the end of the tunnel," says Embraer's Meijer.
When the aerospace manufacturing sector might recover remains another open question. With thousands of jets grounded amid the pandemic, and with Airbus and Boeing still holding backlogs of some 12,000 jets, new orders might be scarce in coming years, says Cirium global head of consultancy Rob Morris.
"It's going to be a long time before net orders [reach] 1000-plus" annually, he says.
Indeed, Airbus's 2020 new jet orders, which include cancellations, came to just 268. Boeing's net orders were negative 1,026. By comparison, those companies logged a combined 1,640 net orders in 2018.
Morris doubts Airbus will ever return to its pre-pandemic production rate of 63 A320s monthly, or that Boeing will return to building 57 737s monthly.
The widebody aircraft segment is much more concerning. Widebody demand was slumping before the pandemic due to aggressive production rates and a trend by airlines toward smaller jets, says Aboulafia.
For those reasons, Aboulafia does not suspect widebody production rates will return to pre-pandemic levels any time in the next ten years – the duration of his market analysis.
"In our ten year forecast, it does not happen," he says.