Air Arabia recorded a net loss of Dhs239 million ($65 million) in the second quarter as the pandemic virtually wiped out passenger revenues during the period and dragged the low-cost carrier into the red for the first-half.
The carrier's revenues in first six months of the year fell 53% to just over Dhs1 billion. That includes just Dhs120 million during the second quarter. By contrast the airline generated revenues of over Dhs1.1 billion for the same quarter last year. Air Arabia operations during the second quarter comprised largely of repatriation, charter, and cargo flights.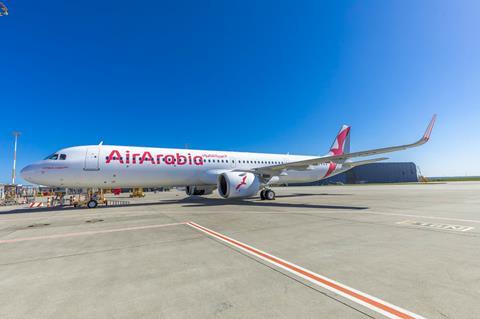 This contributed to passengers number for the first half being 57% down on the same period last year at 2.48 mlllion, prompting the collapse in revenues.
Air Arabia had posted a net profit Dhs71 million for the first three months of the year. That bright start however was wiped out by a second quarter net loss, resulting in the airline posting a Dhs169 million net loss for the first six months of the year.
Airline chairman Sheikh Abdullah bin Mohamed Al Thani says: "The full impact of Covid-19 on airline operations was fully materialised in the second quarter as a result of border closures and flights suspension across all key markets. This fact has led airlines to focus on controlling cost while supporting global relief efforts with repatriation and aid flights".
"Air Arabia's robust business model allowed the management team to act fast and take necessary measures to control cost and enhance liquidity while operating a mix of commercial flights where possible. These early measures have resulted in preserving cash and limiting the net loss of the first half to acceptable levels, while still being able to mobilise people during this intricate time and support repatriation efforts".