Air France-KLM doubled operating profits in the second quarter to €733 million ($810 million) on revenues up 14% on the same period last year.
The group cites lower fuel prices and higher yields as helping to offset inflation for the improved operating result for the three months ending June 2023.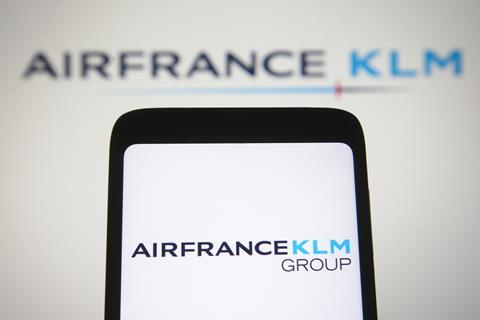 Air France-KLM group chief executive Ben Smith says: "We have again delivered a strong set of results during the second quarter of 2023. In spite of the inflationary context, we posted double-digit growth in our revenues and a record operating margin.
"We were also busy throughout the quarter, actively preparing for the summer. I am very glad to see that the situation at airports is much better, including at KLM's hub at Amsterdam Schiphol Airport." KLM's hub was hard hit by disruption during the ramp-up in operations last year.
Most of the improvement in operating profit was delivered by Air France, which posted a more than trebling of its second quarter profit to €482 million. By contrast KLM operating profit was down €5 million from the same period in 2022 at €257 million.
Leisure unit Transavia broke even for the quarter, an improvement on the €18 million lost in the second quarter last year.
Group revenues climbed to €7.62 billion as passenger levels rose 8% to 24.6 million during the quarter. Passenger traffic growth of 11% over the same quarter in 2022 outpaced the additional 8% of capacity added.
Air France-KLM group net profits climbed from €280 million to €604 million in the second quarter.