Air France-KLM has withdrawn the full €1.1 billion ($1.2 billion) available from its revolving credit facility as it looks to shore up cash reserves in the face of the coronavirus outbreak.
The funds are renewable at the group's request for one-, three- or six-month periods until 6 November 2022, giving it over €5.5 billion of liquidity that is "immediately available to meet possible changes in the environment", it says.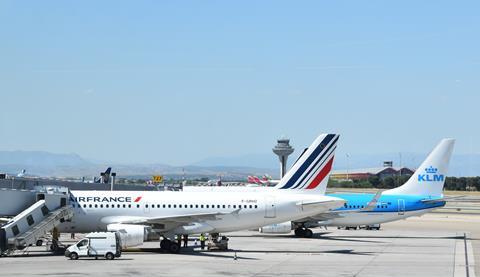 "The Air France-KLM Group has always based its financial strategy on long-term financing [and] high cash reserves supplemented by significant liquidity lines provided by major banks," it adds.
Since the coronavirus crisis began, Air France-KLM has, it says, sought to "limit the impact of the virus on its profitability and preserve its financial flexibility".
Liquidity concerns have risen across the airline sector in recent days. Rob Morris, head of consultancy Ascend by Cirium, warned on 12 March that the amount of cash that airlines had to hand would be a crucial factor in whether they could survive. "Airlines that don't have cash, ways of accessing liquidity, are going to struggle," he said.