Air France-KLM expects to break even at the operating level in the second quarter and to be "significantly positive" in the third after reporting strong recovery signs in the first three months of the year despite the impact of Omicron and the Ukraine crisis.
The SkyTeam carrier group posted a positive of EBITDA of €221 million ($233 million) for the first quarter – a sharp turnaround on the €628 million EBITDA loss recorded at the same point last year. That was achieved on a more than doubling of revenues, to €4.4 billion, for the quarter. That reflects a jump in passenger numbers from 4.8 million to 14.5 million for the period.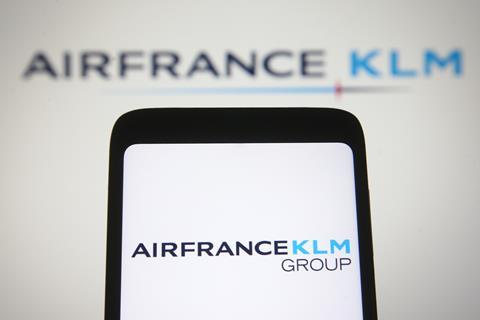 While the group made an operating loss of €350 million and a net loss of €552 million, this marked an improvement on the respective figures of €830 million and €930 million recorded in the same period a year earlier.
KLM recorded a small operating profit of €3 million in the first quarter, while Air France made a loss of €363 million. The group notes Air France was the more heavily impacted of the two by Omicron in January.
Air France-KLM expects to reach operating break-even at a group level in the second quarter and to be profitable in the peak summer third quarter.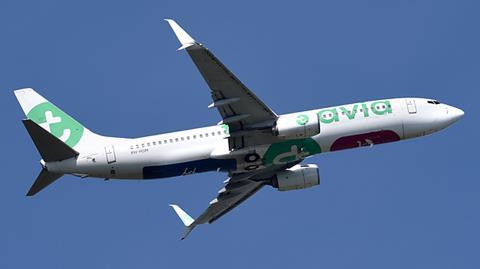 That is based on continuing traffic recovery under which it expects network carrier capacity to return to 90% of pre-crisis levels in by the third quarter, and capacity at its Transavia short-haul leisure unit to be above 2019 levels in the second quarter.
Group chief executive Ben Smith says: "The performance of the Air France-KLM Group over the first quarter of 2022 confirms that recovery is here. In spite of a challenging context, with the continued effect of the Omicron variant, the situation in Ukraine, and the sharp increase of fuel prices, the group posted once again a positive EBITDA and recorded strong bookings for the following quarters.
"March was notably very encouraging with a significant increase in demand for corporate and premium traffic, complementing the already strong leisure and VFR (visiting friends and relatives) demand across our worldwide network. This paves the way for a successful summer season in all our activities, which we continue to strengthen through our extensive transformation plan."