New or recent entrants to the aircraft leasing marketplace that lack discipline risk becoming buying opportunities for the top handful of lessors, says Air Lease Corporation chief executive John Plueger at the 9 January Bank of America Merrill Lynch 2020 Defense Outlook & Commercial Aerospace Forum in New York.
Drawing a distinction from new competitors, Plueger says the top lessors are all "pretty disciplined in all aspects" of their business.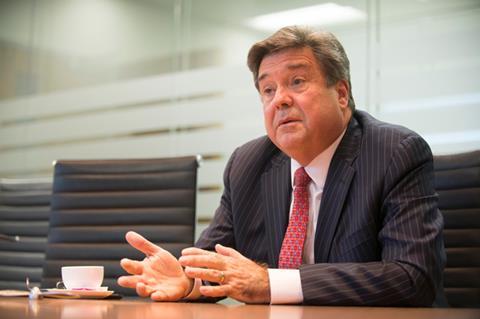 "Now about 40% of the world's fleet is leased," he says. "We do have more competitors. One of the reasons is that aircraft as an investment asset class have performed very well now for decades, not just the past several years," he says. "That has naturally attracted more capital."
Air Lease is the eighth-largest lessor in the world by in-service fleet size, Cirium fleets data shows. The company has 356 in-service aircraft, but that number will be boosted once Boeing's 737 Max is recertificated as airworthy. Air Lease has 15 Max jets in storage, 135 on order, six on option and 53 with letters of intent to order.
Plueger says newer players in aircraft leasing have been lured by the sale-and-leaseback model, which he called "oversaturated".
"What we've clearly seen in the last year or so is the yields were really reduced in that model," he says. "There has just been too much of a rush of capital into that particular model."
He says the discipline of the "order-book model" – ordering and leasing your own aircraft – followed by Air Lease and the other large lessors enables them to withstand any exogenous shocks to the global economy such as trade wars, tariffs and acts of war or terrorism.
"We don't do stupid things," he says. "Air Lease doesn't just order aircraft randomly just to show big numbers. We have a very purposeful dynamic of how we do it. We ordered 100 airplanes from Airbus this past summer. We filed an 8-K just before Christmas saying we solidified that agreement but it wasn't until more than half our order book was burned off."
Plueger says the "groundswell of diving into the aircraft leasing or financing business from China" has abated. Some players have decided to "bail and maybe sell airplanes, just get rid of them to get rid of them. In which case it's a good buying opportunity for us."