Flag carrier Air New Zealand is backing the government's in-principle decision to implement a biofuels mandate aimed at reducing carbon emissions in the transport sector, as part of the country's goal to reach net-zero carbon emissions by 2050.
Chief executive Greg Foran states today: "While we see hydrogen-powered or electric aircraft as viable options for our domestic and short-haul network, being able to access sustainable aviation fuels at a competitive price will be very important for us when it comes to decarbonising our long-haul operations."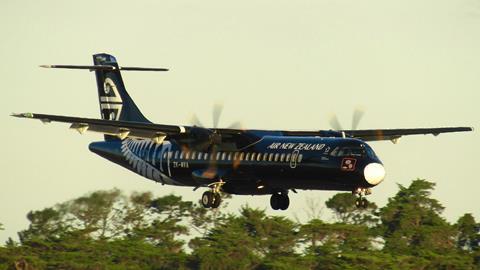 The New Zealand government said today that it would start tackling its 2050 carbon-neutral target, "an ongoing area of action".
"Transport makes up our second-highest amount of emissions after agriculture, so it's important we reduce emissions from our vehicle fleet," Prime Minister Jacinda Ardern says in a joint statement with Minister of Transport Michael Wood and Minister for Climate Change James Shaw.
Wood states: "Our government has agreed in-principle to mandate a lower-emitting biofuel blend across the transport sector. Over time this will prevent hundreds of thousands of tonnes of emissions from cars, trucks, trains, ships and planes."
Shaw states: "For decades governments allowed emissions from transport to increase unabated. Today we begin the work to change that."
Echoing the government's views that pursuing biofuels is a necessary step towards New Zealand's 2050 carbon-neutral target, Foran says in the same statement: "Covid-19 has had a huge impact on our airline, but it has not slowed our commitment to decarbonising our business."
He adds: "We flew the world's first commercial aviation test flight powered by a sustainable second-generation biofuel in 2008, and today's announcement brings us a step closer to making commercial flights powered by sustainable aviation fuels a reality."