Canadian leisure carrier Air Transat and CAE have created a new cadet academy to help the airline meet soaring demand for pilots.
The Ascension Academy will begin training cadets in February, offering aspiring pilots a "pathway to earn their wings at CAE's flight academy, and the opportunity to begin their career as a second-in-command upon completion of their type rating with Air Transat", the Montreal based carrier said on 21 September.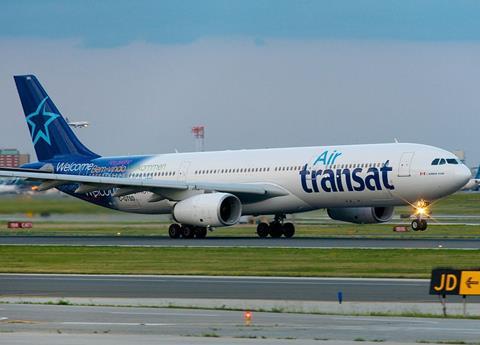 Open to "anyone with little or no flying experience", the 18-month programme is based mostly at CAE's training facilities at Falcon Field airport in Phoenix.
Applicants admitted into the Ascension Academy programme will receive a conditional letter of employment from Air Transat. Upon completion of training and type rating, graduates will be hired as first officers to fly "throughout the airline's global network, including transatlantic destinations from its hub airports in Montreal and Toronto", Transat says.
The industry-wide pilot shortage has presented a challenge for airlines throughout North America, Annick Guerard, Transat's chief executive, said during the carrier's 14 September quarterly earnings call.
"So far, we have been able to manage this challenge," she said.
"We are actively hiring pilots, primarily to support our growth ambitions and to fill in for upcoming retirements", Guerard said. "In addition, we are also currently reviewing and revamping our pilot recruitment and training programmes to make them more attractive [and] more competitive."
CAE estimates that, over the next 10 years, 63,000 new commercial pilots must be hired to meet demand for flight crews in North America alone.
"One of the advantages of the Ascension Academy is that we will have a pipeline of pilots trained to our exacting standards with the specialised knowledge and skill to operate Air Transat's fleet to destinations throughout our network," says Marc Gilbert, the airline's vice-president, flight operations.
Transat recently posted its first profitable quarter since before the beginning of the Covid-19 pandemic based on strong demand for leisure travel, especially across the North Atlantic.