AirAsia Group chief Tony Fernandes says "a split" between the group's core airline business and its digital ventures is inevitable "at some point".
He was speaking at a 24 August virtual launch of AirAsia Ride, a ride-hailing provider that marks the group's latest foray beyond its airline business.
The group has in recent months doubled down on its digital offerings amid the coronavirus crisis, which has pummelled its airline business. It first launched AirAsia Digital in September 2020, comprising five portfolio companies in areas such as payment services, logistics, food and travel.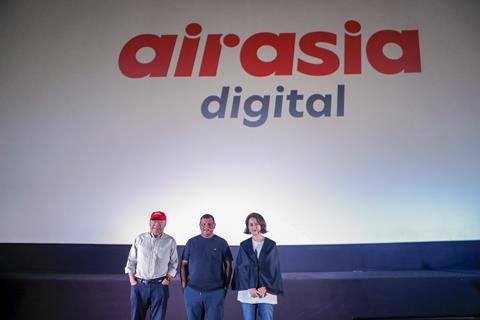 Since then, the group has consolidated its non-aviation offerings into what Fernandes calls "a very tight ecosystem".
Asked if there was a possibility that the digital products could be divested from the airline business, Fernandes says: "If you look at the way we are positioning ourselves, there will be a split at some point for sure. The stock market isn't giving us any value for [our] digital products. So we – the board of directors, [AirAsia Digital president] Aireen Omar, and I – will have to look at this."
"A lot of people are too focused on the airline business, but AirAsia Group has now become a multi company, a very valuable, tech-driven company with a very strong brand," he adds.
Fernandes' comments shed some light into the group's possible strategy for a post-pandemic future, especially when travel picks up again.
It also comes as the group's carriers struggle amid fresh waves of coronavirus infections in key AirAsia markets, with two airline units – in Thailand and Indonesia – temporarily suspending all flights as part of pandemic measures.
Fernandes had previously forecast that some level of domestic travel would pick up by October, with border openings likely by year-end, allowing for international travel.
AIR TAXI, DRONE DELIVERY SERVICES 'NOT FAR AWAY'
Separately, Fernandes also said the group is "not far away" from rolling out drone delivery and air taxi services.
AirAsia Group is already in the process of testing drone delivery services, by way of a joint partnership with the Malaysian Global Innovation and Creativity Centre, inked in March. Under the pilot scheme, drones will deliver goods from the group's e-commerce platforms at a test site in Cyberjaya, south of Kuala Lumpur.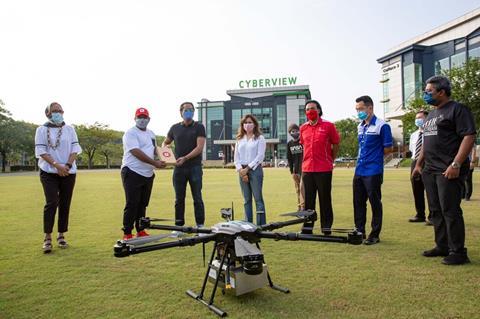 Fernandes floated the idea of an air taxi service in March, when he spoke at the Youth Economic Forum 2021. He was quoted in Malaysian media reports as saying that the group was looking to launch the service in 18 months.
Asked by FlightGlobal at the briefing, AirAsia Group chief safety officer and head of AirAsia Ride Captain Ling Liong Tien reiterated the group's commitment to rolling out these services.
"Using drones and air taxis is something we have been working on very closely. Quite a few developments should be coming up very soon," says Ling.
He adds that the group is "working very closely" with several electric air taxi manufacturers, but did not specify.
"We have been asking a lot of questions to make sure…the safety aspect has to be met…[as well as] to provide safe travelling," Ling says.
When launched, both drone and air taxi services will be "locked into" the broader "AirAsia ecosystem", with Fernandes stating an example of electric air taxis ferrying its passengers arriving at its Kuala Lumpur International Airport hub into the city.