Beleaguered long-haul, low-cost carrier AirAsia X has gained crucial approval from creditors for debt restructuring, following a series of court-convened meetings on 12 November.
The "near-unanimous support" from its creditors means the airline, which in November was officially classified as a financially distressed company, can embark on restructuring and recapitalisation, which it hopes to wrap up by the first quarter of 2022.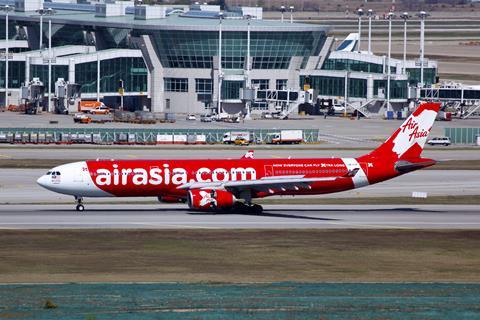 Following separate meetings with three groups of creditors, which it lists as Class A, B and C creditors, AirAsia X says it received unanimous approval from two of three groups. As for the third set of creditors, AirAsia X says it received approval from close to 98% of the group.
The creditors involved in the meeting are: BOC Aviation, Malaysia Airports (Sepang), Macquarie Aircraft Leasing Services (Ireland), Sky High Leasing, International Lease Finance Corporation, KDAC Aircraft Holding 4, Jerdons Baza Leasing 1048, Jerdons Baza Leasing 1066, Jerdons Baza Leasing 1075, Lavender Leasing One, Lavender Leasing Two, BNP Paribas, AWAS 1533, AWAS 1549, and Airbus.
AirAsia X did state which creditors belong to which group.
"As the requisite majority of 75% of each Class A Creditors, Class B Creditors and Class C Creditor has been obtained…the proposed debt restructuring has accordingly been approved by the scheme creditors," states the carrier.
It received the court's approval in February to convene a creditors' meeting to vote on its restructuring, though the meeting date had been pushed back a number of times, owing to negotiations with creditors.
Since the start of the coronavirus pandemic, AirAsia X has been largely grounded, operating a limited schedule of repatriation and cargo-only flights, amid global travel restrictions.
The airline, which is linked to the AirAsia Group, posted a record MYR24.5 billion ($5.89 billion) operating loss for the quarter ended 30 June. Its auditors have issued a disclaimer of opinion on its financial statements for the 18 months ended 30 June, and the airline faces possible delisting if it does not turn its finances around.