The chief executive of British Airways and Iberia parent IAG believes that the next few months are likely to see the beginnings of a significant air-travel recovery.
Speaking during a 26 May webinar organised by Spanish financial services group Santander, Luis Gallego stated: "We still have a lot uncertainty about the future, but it looks like the end of this nightmare is going to be soon."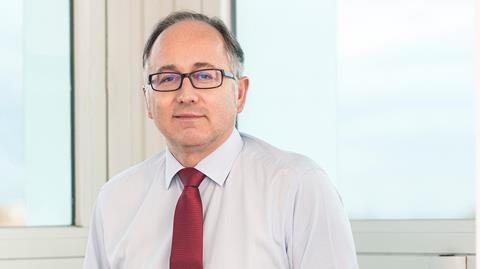 In Gallego's view, the recovery will not be consistent across IAG's many markets, "but I hope that in a couple of months we are going to see a lot of aircraft flying, not on the ground".
His hope, for example, is that the UK-USA market so crucial to British Airways will return in "the last week of June" or early July at the latest.
In other European countries, "the Covid passport that has just been approved is going to help a lot" towards the opening up of international travel, he says in reference to the European Union's 'digital green certificates' that will be rolled out in July.
Many Mediterranean countries "want to have a summer [tourism season]", he notes.
And as IAG recovers from the pandemic as a smaller business – with BA, for example, having cut dozens of widebody aircraft from its fleet in response to the crisis – partnerships with other carriers will take on a new importance in terms of maintaining networks, Gallego suggests.
"The joint businesses that we have, for example, with American Airlines, with Finnair, in the North Atlantic, are going to be very important," he says. "And the partnerships with other carriers – for example, for us Qatar Airways is going to be key to have more presence in the east.
"So I think we need to combine better the different networks of the different carriers in order to propose to the customer a better experience."
Gallego meanwhile highlights the "huge amount of debt" owed by airlines as a longer-term issue.
The industry will be "smaller for a period of time and we need to generate enough cash flows to repay our debt", he states.
"So, I think, after this crisis, we are going to have some people that are not going to survive," he says in reference to airline failures, adding that this situation is likely to create "opportunities of consolidation in the sector".
Regarding that consolidation, IAG is "going to have opportunities to develop our business", Gallego says, because "we decided to go to the market, we did a capital increase and we did all the activities that we needed to survive without the involvement of the governments, and that will give us freedom to take decisions".