Concerns about a lack of air cargo capacity for the global distribution of Covid-19 vaccines – even those requiring the maintenance of extremely low temperatures during transit – are unfounded, in the view of Cargolux chief executive Richard Forson.
The biggest logistical challenge will instead be around the "final mile" distribution of vaccines that require sub-zero storage – something that is out of airlines' hands, Forson stated during a UK Aviation Club event on 12 November.
Recalling IATA's claim in September that "just providing a single dose to 7.8 billion people would fill 8,000 747 cargo aircraft", Forson observes that "you're not going to transport 6 billion doses at one time".
Rather, "there's going to be a maximum amount of vaccines that can be produced by the pharmaceutical company or companies".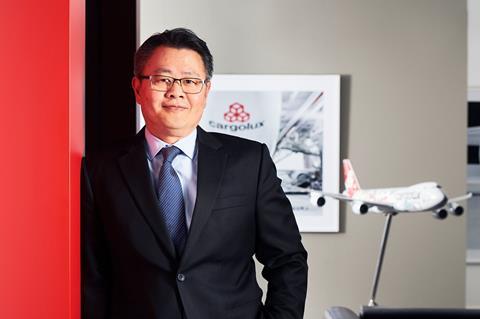 Forson believes, therefore, that "the blockage is not going to be the number of aircraft that is required, because I can tell you all of the passenger aircraft in the world will then be mobilised in order to transport these vaccines", alongside services offered by dedicated freight operators such as Cargolux.
Of new-generation vaccines such as Pfizer-BioNTech's – which may need to be stored at around -70°C to -80°C until they are within hours of use – Forson notes that transport boxes proposed by the manufacturers will "ensure that temperatures are not compromised", while also protecting the aircraft from the effects of ultra-low temperatures.
Without those boxes, "I can tell you that there's no aircraft that can ever get to -80°C", Forson says. "If it does, it will fall out of the sky."
In addition to new-generation vaccines, "there are also other drug companies that work on the older generation where you don't have to get to these extreme temperatures, but you get to something like -20°C, which we do on a regular basis", Forson explains.
"So there's no issue about how we're going to transport it."
Speaking in September, IATA director general Alexandre de Juniac warned that the airline industry's ability to play a key role in the distribution of vaccines might be compromised by an air freight capacity crunch.
"Safely delivering Covid-19 vaccines will be the mission of the century for the global air cargo industry," de Juniac stated. "But it won't happen without careful advance planning."
European carrier Cargolux is one of the largest dedicated freight operators in the world, with 30 Boeing 747 aircraft in its fleet.