The Covid-19 pandemic's impact on the aviation industry is splitting both airlines and lessors into "haves" and "have-nots", the chief executive of lessor BOC Aviation has said.
"Obviously there are shades of grey in between, but in terms of people's viability, obviously government support has been very important this time around and we're seeing a lot more of that in North America and Europe and in parts of Asia than in the emerging markets," says Robert Martin on 2 November during a presentation to the Airline Economics Virtual Growth Frontiers Hong Kong 2020 conference.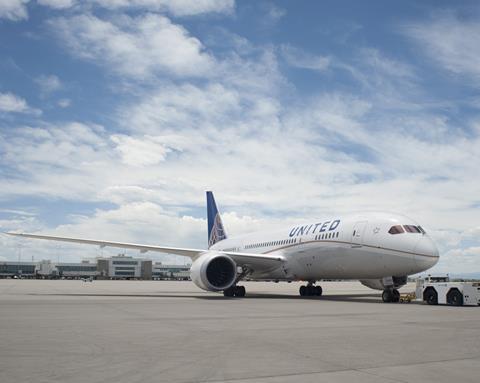 "At the other end of the spectrum, we have the 'have-nots' where unfortunately, we have a number of governments around the world who have not stepped up to support our airline customers. This is a shame and we hope that changes – but at the moment, this is the case."
As the virus spread around the world, airlines with experienced management who have been through previous downturns moved rapidly to make changes to their businesses, including downscaling individual fleets of aircraft and speeding sub-fleet retirements to remove costs, Martin says.
He adds that some low-cost carriers, which before the pandemic relied heavily on the sale-and-leaseback market for their own orders, now lack unencumbered assets against which they can raise additional funding.
"Because of their focus on making money and cash upfront out of the sale-and-leaseback market, [they] did not put backstop credit lines in place and this is a time when those would have been useful," he says.
Airlines in emerging markets, whether LCC or full service, also have the disadvantage that their country may lack sophisticated capital markets that they can tap, Martin adds.
"One of the things we think is really important is who really did plan ahead to make sure they had sources of backstop liquidity in place. A good example of that is United Airlines who had multiple sources that they have gradually tapped into during 2020," Martin says.
In April, BOC Aviation agreed to purchase six Boeing 787-9s and 16 737 Max 9s from United and lease them back.
As for lessors, Martin says his company is "seeing bits of 'haves' and 'have-nots', and this will gradually unfold over time".
While he did not name any lessors he considers to be "have-nots", Martin said those companies would be those that do not have a long history, may rely on secured debt from banks and may have come into this crisis with limited backstop credit lines. They may also have a reliance on warehouse debt, he adds, which is problematic as that kind of debt tends to have shorter term maturities.
"The idea is they…turn around to sell the aircraft into asset-backed securitisations… but clearly those markets with one or two notable exceptions have been closed for most of this year and because these companies don't tend to have credit ratings, their access to capital markets is difficult during this period," he says.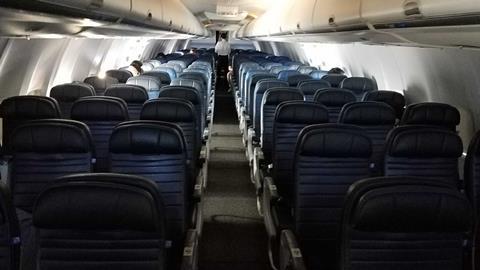 BOC Aviation anticipated that there would be some type of downturn, Martin says, although it did not realise this was going to be Covid-19. However, that foresight led it, like many other large leasing companies, to put "large" backstop credit lines in place during the run up to 2019-2020.
Amid the pandemic, capital markets have "become king", as have investment grade credit ratings, while relying on strong shareholders is also "very, very important during this period". BOC Aviation was listed on the Hong Kong stock exchange in 2016 and has Chinese state-owned Bank of China as its majority shareholder.
Martin says it is also important to leverage manufacturer and airline relationships "so you can work in a cooperative way as we work our way through this downturn", he adds.
Despite the gloom for some lessors, Martin says their role in the market has become "more important than ever before now as an alternative source of financing to airlines to the traditional banks and capital markets".
"If we look then at how the lessor share of the fleet has grown, we are approaching by our calculation 50% of our market by the end of September this year and already we have seen lessors acquire more than 380 aircraft through sales and leasebacks in 2020. Clearly, the markets are active. Obviously a number of those would have been committed to last year and delivered this year, but it's all funding that's become available to our airline customers," he says.
"If you look at the top 10 lessors by owned fleet, you will see here [that over the years] a number of players have disappeared from the market, a number have been taken over and some are still there, but now with a different [name] at the front of the company, but they will continue to play an important role."