Canada's WestJet has appointed ex-British Airways chief executive Alex Cruz to its board of directors.
"Alex's impressive experience leading both full service and low-cost airlines make him an invaluable addition to our board as the airline continues to improve its cost position to compete more vigorously with carriers of all sizes," WestJet's chairman of the board Chris Burley says on 24 February.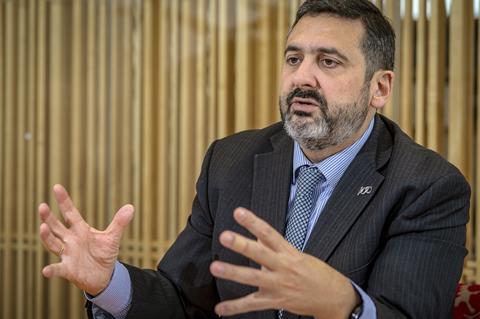 "This appointment will help strategically position the WestJet Group as it emerges from the pandemic serving an even greater number of guests looking forward to travelling once again," he adds
Cruz led British Airways from April 2016 through October 2020. Prior to that, he founded and served as the CEO of low-cost carrier Clickair, which merged with Vueling in July 2009. He also held several management roles at American Airlines before founding his own aviation consulting company.
"I am delighted to join the WestJet Group board of directors," Cruz says. "Few carriers navigated the pandemic without issuing equity or debt, or accepting sector-specific government support. It speaks to WestJet's cost position and I look forward to helping deliver even more value for guests."
Calgary-based WestJet recently appointed former Austrian Airlines chief executive Alexis von Hoensbroech as its new chief executive officer after Ed Sims retired at the end of 2021. Hoensbroech began work in the role last week.
The carrier is Canada's second-largest behind legacy airline Air Canada.