Allegiant Air and the union representing its flight attendants have reached a deal that stands to make the airline's cabin crew among the best payed in the US low-cost airline segment.
The Transport Workers Union and airline disclosed on 9 June having tentatively agreed to the terms of a five-year contract the union says will provide Allegiant's flight attendants with raises of 15.5-40% starting 1 July.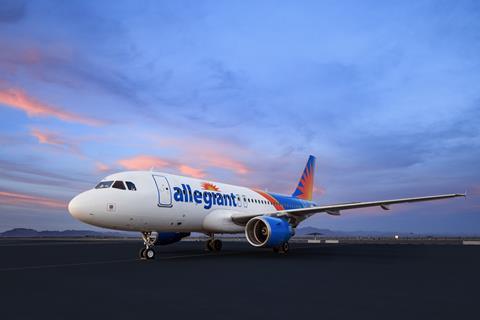 The deal requires ratification by flight attendants, but if approved will "catapult our work group to the top of the low-cost carriers and greatly improve the quality of life for everyone", says the union's Allegiant group president Christa Gifford.
Allegiant confirms it has reached the agreement, which covers its roughly 1,900 flight attendants. The deal would provide "significant increases to wages and deadhead pay, and includes improvements to retirement benefits, sick accrual, bonus flight-hour calculations, vacation pay, annual vacation allocation and flex time", says Allegiant.
In addition to the pay raises, Allegiant's flight attendants will receive 3% annual wage increases and better company contributions to retirement plans under the agreement, says the union.
"Individual hourly pay increases over the life of the five-year agreement range from 49% to 107%," it adds.