Industry over-regulation, high taxation, supply-chain issues, ageing infrastructure and creating a level playing field for both public and private players are just some of the issues Latin American airline leaders are looking to address at their forthcoming annual ALTA AGM and Airline Leaders' Forum in Cancun.
While most carriers in the region have returned to pre-pandemic capacity levels and are focusing on expansion, they say macroeconomic concerns along with regulatory red-tape threaten to hinder their growth plans. They're calling for "more inclusion" in decision-making, and telling the region's governments they need more scope and support in order to thrive in the post-pandemic world.
"Regulations are a critical part of how we operate," Avianca chief executive Adrian Neuhauser, who is also the chairman of ALTA's executive committee, said during a 22 October press briefing ahead of the opening of the forum. "But regulations must be aligned to provide more accessibility and open up more doors so people can travel more."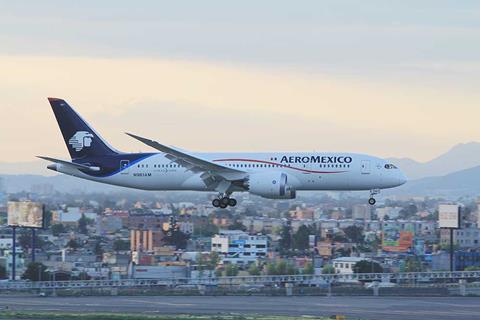 "We have a responsibility to our consumers, and we need to align the private sector, the authorities and the rest of the stakeholders to be more inclusive," he adds.
"We are trying to explain to the authorities that the entry point into a country is the airline boarding pass," says Jose Ricardo Botelho, ALTA's executive director. Tourists can easily decide to spend their money elsewhere if a country's rules are too rigid, if the process is not convenient, or if the value proposition is too expensive.
ALTA represents 153 airlines and related industry companies across Latin America and the Caribbean.
STILL LOSING MONEY
The region's airline executives come together as the Latin American aviation industry continues to lose money. According to IATA, the region's carriers will lose about $1.4 billion this year, with North American, European and Middle Eastern airlines all well in the black. That said, the potential remains huge. IATA statistics show that per-capita trips in Latin America are at 0.65 per year, compared to the USA where that figure is 2.6.
The executives agree that regulation is part of the problem, but also inflation and exchange rates pose major financial challenges for an industry most of whose costs are paid in dollars. In addition, airlines argue that governments should be building and revitalizing the ageing infrastructure that would help stimulate growth of connectivity and tourism.
"In a region where surcharges and other taxes are about 50% - all the burden is on the private sector," Neuhauser says. "We need to invest in infrastructure, it's reaching [a situation] where it is becoming a challenge for our operations." And this infrastructure investment must come from the governments, as airlines do their part to make every journey more comfortable with newer aircraft and better service offerings.
"Competition forces us to be better," Neuhauser says. "We want competition with a level playing fields and fair rules."
CATEGORY ONE UPGRADE
Mexico, the host of this year's ALTA Leaders' Forum, recently received a long-awaited boost to its commercial aviation industry in the form of a safety upgrade from the US Federal Aviation Administration. The FAA recently restored Mexico's safety status to so-called Category 1 after a more-than-two-year downgrade to Category 2, thus allowing the country's carriers to once again expand their transborder operations.
That's an achievement authorities in Mexico do not want to lose again.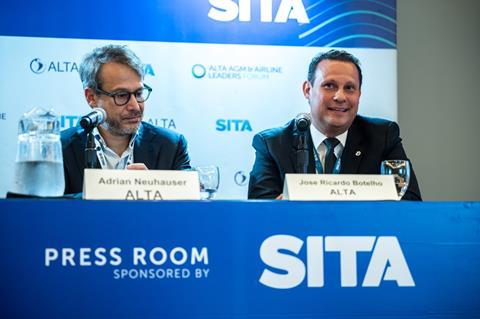 "Our priority is to maintain the highest international operational safety standards, so as not to fall back to Category 2," says Miguel Vallin, general director of Mexican civilian aviation regulator AFAC.
As a result of the upgrade, all three major Mexican carriers on US routes – Aeromexico, VivaAerobus and Volaris – have announced schedule additions between the two countries. US carriers, meantime, have expanded codeshares to take advantage of the regulatory move.
The FAA had downgraded Mexico's International Aviation Safety Assessment rating in May 2021 after finding the country did not meet International Civil Aviation Organization safety standards. Category 2 designations mean the FAA has deemed that a country does not have laws or regulations needed to support safe air travel, or that its civil aviation authority lacks adequate technical expertise, trained personnel, record keeping, inspection procedures or resolution of safety concerns.
While the FAA allowed existing air service between the countries to continue, the Category 2 designation restricted Mexican carriers from introducing new US routes and prevented US airlines' ability to market and sell tickets on Mexican carriers via codeshare partnerships.