American Airlines' pilots have voted to accept a contract proposal that promises pay raises of up to 46%, Allied Pilots Association (APA), the union representing the Fort Worth-based carrier's flightdeck crew, said on 21 August.
About 73% of the carrier's pilots approved the proposed four-year deal, with more than 95% participating in the vote, APA adds.
"The pilots of American Airlines have spoken: It's time to move forward with a new working agreement that provides substantial monetary gains and quality-of-life improvements," APA president Ed Sicher says. "This contract is a big first step toward restoring the wages, benefits and work rules that were lost during the past two decades while our profession was under continuous assault."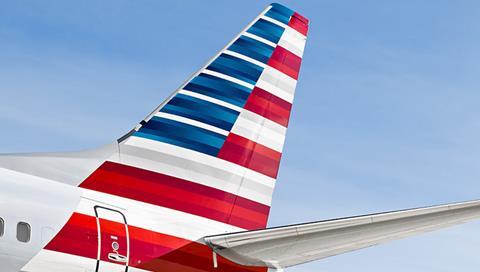 "Today is a really great day for our pilots and airline," American chief executive Robert Isom says. "This agreement will help American immediately expand our pilot-training capacity to support under-utilised aircraft and future flying, and provide our pilots with more opportunities to progress in their careers."
American and its pilots reached an agreement-in-principle in May, which was finalised into a tentative agreement in August. The deal was re-negotiated after United Airlines' pilots agreed to a new contract with that airline. Isom had said earlier that American would match the conditions negotiated by United's pilots.
The new contract stands to provide approximately $1.1 billion in "immediate, one-time payments and ratification bonuses", annual pay increases and "enhancements to various benefits and work rules", APA says.
Pilots will receive an immediate raise of "more than 21%", and further increases in pension plan contributions. All told, compensation rates will rise about 46% during the contract's duration, according to the APA.
"The new contract will provide American Airlines' pilots with approximately $9.6 billion in additional value versus the prior agreement," APA adds. The agreement becomes amendable on 1 August 2027, with a provision for the next round of bargaining to begin as soon as November 2026.
Last month, American's flight attendant union launched a vote to decide whether to approve a strike against the carrier, a move coming as the airline and Association of Professional Flight Attendants continue battling over a new contract. The vote is open through 29 August and the union plans to release the results on 30 August.