American Airlines' chief executive Robert Isom has told the carrier's pilots that the airline "is prepared to match" pay rates and profit-sharing scheme conditions that mainline peer Delta Air Lines' pilots recently ratified in a new contract.
A potential deal would give flight deck crew at the Fort Worth-based carrier an up to 40% pay raise on average by its fourth year, he said in a video to pilots on 7 March.
"American's pilots would receive pay increases of, on average, 21% in the first year of the new contract, begin participation in a much richer profit-sharing programme and receive a bump in the company's annual contribution to your [pension plan] in the second year of the deal," Isom says.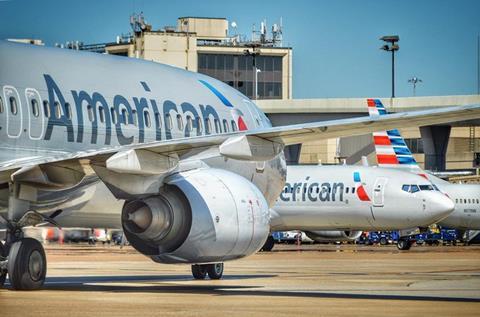 "By the end of the agreement… a narrowbody captain at top of scale would make $475,000 a year – or $135,000 more a year than they earn today. A widebody captain at top of scale would earn $590,000 a year – that's $170,000 more a year than they earn today."
In addition, profit sharing and quality of life improvements would be on par if not better than those at the Atlanta-based competitor.
He calls this proposal "a game-changer for our pilots".
"It's what you deserve and can be negotiated and made available quickly," he adds.
Earlier this month, pilots at Delta Air Lines approved a new contract that will give them a 34% pay increase by 2026. The new contract became effective on 2 March and will run through 31 December 2026.
Several major US airlines, including JetBlue Airways, Spirit Airlines and Hawaiian Airlines, and their pilots, have recently concluded new-contract negotiations that give flight deck crew handsome pay increases. The talks come amid a shortage of pilots and broader wage inflation.
Pilot pay at regional airlines has also risen sharply in past months – an attempt by regional carriers to attract more people to the career path, and keep them from moving on to larger mainline carriers.