American Airlines vice-chair and president of regional subsidiary American Eagle Derek Kerr will retire in September.
Kerr, who had stepped down as chief financial officer at the end of 2022, had also remained at the company as a strategic advisor, the Fort Worth-based company said on 5 May.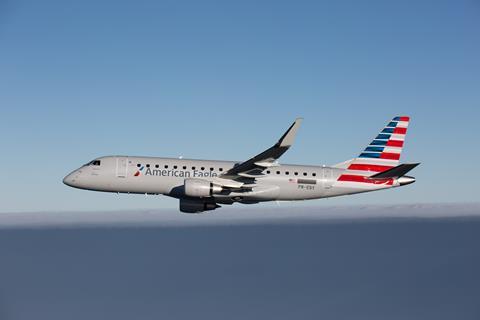 In his most recent role he led the airline's regional and cargo teams. As President of American Eagle, he has been responsible for nearly half of American's daily departures with oversight of the airline's regional operations, American says.
Previously, Kerr had served as the chief financial officer of America West Airlines, US Airways and American from 2002 to 2022. He played an integral role in the mergers of America West into USAir in 2005 and USAir into American eight years later. He had joined America West in 1996 and worked in various finance and planning roles before becoming CFO in 2002.
"I'm incredibly proud of everything we accomplished during my time at American, US Airways and America West," says Kerr. "It has been a tremendous honor to work alongside so many wonderful people the past three decades, and I consider myself incredibly lucky for the countless memories and friends I have made along the way."
Last year, Kerr was replaced by Devon May as CFO of American, and Heather Garboden was named senior vice-president of regionals and cargo earlier this year. She will continue to lead the airline's regional and cargo network going forward, American says.