American Airlines and Alaska Airlines are shutting down the practice of bringing so-called "emotional support animals" (ESAs) into aircraft cabins, after the US Department of Transportation (DOT) last month gave passenger carriers the right to ban them.
Fort Worth-based American says on 5 January that it will align its policies with the new DOT regulation in order to promote safety and comfort for its employees and other passengers.
"Our team is motivated by a purpose to care for people on life's journey, and we believe these policy changes will improve our ability to do just that," says Jessica Tyler, president of cargo and vice-president of airport excellence for American.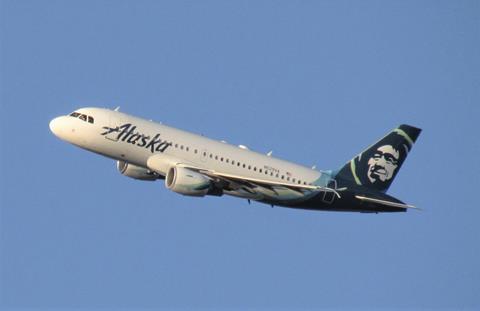 Alaska announced changes to its ESA policy on 29 December, calling the new DOT rule "welcome news".
"It will help us reduce disturbances on board, while continuing to accommodate our guests travelling with qualified service animals," says Ray Prentice, director of customer advocacy at Seattle-based Alaska.
On 2 December, the DOT announced a new rule that permits airlines to ban almost all ESAs inside aircraft cabins, except specially-trained dogs, putting an end to passengers bringing unusual and sometimes intimidating creatures with them on flights.
The rule, which takes effect on 11 January, cracks down on travellers hoping to bring pet peacocks, snakes, squirrels, turtles, horses, kangaroos, pigs and other animals with them when they fly on a commercial aircraft. These passengers had claimed the non-human travellers were for emotional and psychological well being.
The new rule spans 122 pages and elicited 15,000 comments from aviation transportation stakeholders, including disability rights organisations, flight attendants, airports and other members of the public, before it was finalised.
American says its new policy will "support customers with disabilities and the service animals that travel with them, as well as the team members who work to keep customers safe". It will honour existing bookings with emotional support animals through 1 February, three weeks after the DOT's rule goes into effect.
Alaska will continue to accept emotional support animals in the cabin until 28 February for previously booked travel.
Small animals which do not qualify as trained service dogs must be transported in a carry-on carrier in the cabin, and larger animals must travel as cargo, for an additional fee.
The DOT's new rule defines a service animal as "a dog, regardless of breed or type, that is individually trained to do work or perform tasks for the benefit of a qualified individual with a disability, including a physical, sensory, psychiatric, intellectual or other mental disability," the DOT said at the time. "Carriers are permitted to limit service animals to dogs."
In the past, passengers have brought a host of animals into the aircraft cabin, and airlines had little discretion to prevent them from boarding. But the DOT says it received an increasing number of complaints about misbehaving, defecating and dangerous pets inside cramped aircraft cabins, causing a safety hazard, as well as fear and discomfort for other customers. That forced the agency to develop stricter and enforceable rules preventing travellers from bringing their pets along with them inside the aircraft.
In the future, only legitimate trained service dogs - with appropriate DOT documentation - will be permitted inside aircraft cabins in the USA.