JetBlue Airways remains able to implement a business partnership with American Airlines despite JetBlue's pilots recently voting down new contract terms.
That is according to JetBlue chief executive Robin Hayes, who describes JetBlue's collaboration with American as "full-steam ahead".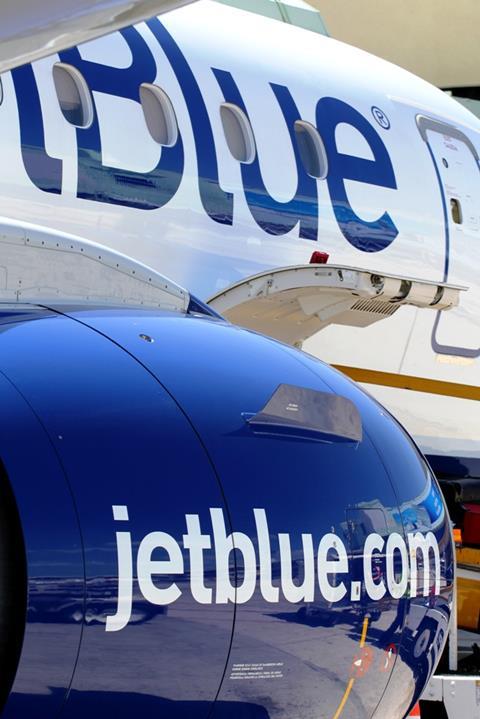 In February, JetBlue's pilots, represented by the Air Line Pilots Association, International (ALPA), voted down an employment deal that included provisions applicable to JetBlue's new partnership with American, ALPA said at the time.
Those provisions would have eased restrictions on "the types of code-share and joint-venture arrangements JetBlue may undertake", said the union.
The vote came after the US Department of Transportation, despite opposition from competing airlines, on 10 January green lighted the proposed American-JetBlue partnership.
The airlines have said their collaboration will involve revenue-sharing and code-sharing on routes from Boston and New York.
But, speaking during a JPMorgan investor conference, Hayes says the contract struck down by pilots primarily related to "work relief" and "furlough protection".
A "previous version" of an agreement with pilots "covers" the alliance with American and allows the partnership to move forward, Hayes says.