American Airlines has become the latest US airline to commit to carbon-reducing measures, saying it has invested $100 million in a Bill Gates-led financing programme intended to support cleaner aviation technologies.
The programme, called Breakthrough Energy Catalyst, is part of Breakthrough Energy, a broader organisation that supports "innovations that will lead the world to net-zero emissions", says Breakthrough's website.
American says its $100 million investment in Catalyst makes it an "anchor partner" of the programme and demonstrates its commitment to reducing carbon output.
With help from a range of partners, the Catalyst project aims "to deploy $3 billion over four years", and "create an estimated five-10x multiple on Catalyst's Investments", according to Catalyst documents.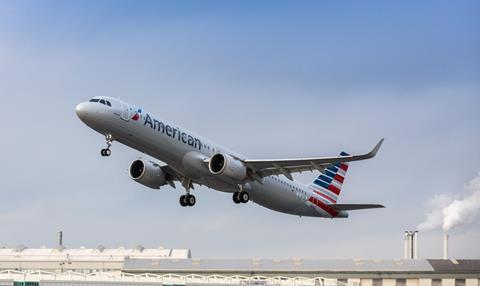 "Catalyst and its partners will work together to finance, produce and buy the new solutions that will underpin a zero-carbon economy," American says.
Breakthrough's Catalyst programme will "invest in" four types of technology projects with the potential to reduce carbon output.
Those include use of hydrogen (presumably as fuel or to create electricity), aviation biofuel, direct air capture (a process of removing carbon from the air, then potentially using it to make fuel) and "long-duration energy storage" (presumably better batteries).
The global airline industry faces increasing pressure to cut carbon output and has committed to achieve "net zero" carbon output by 2050. Net zero is broadly considered to be achieved when emitted greenhouse gases are countered by an equal amount of gases being absorbed out of the atmosphere.
Other US airlines, notably United Airlines, has committed to expanding its use of biofuel and to invest in direct air capture.