American Airlines plans to acquire about 5% of Brazilian carrier Gol's shares for R1.05 billion ($200 million) as part of a plan by the airlines to expand an existing marketing and codeshare agreement.
The deal, which remains subject to approvals, will see American gain ability to appoint a Gol board member.
It marks further effort by American to strengthen its competitive position in Latin American, which eroded following a failed joint venture with Chile's LATAM and competitive incursions by Delta Air Lines.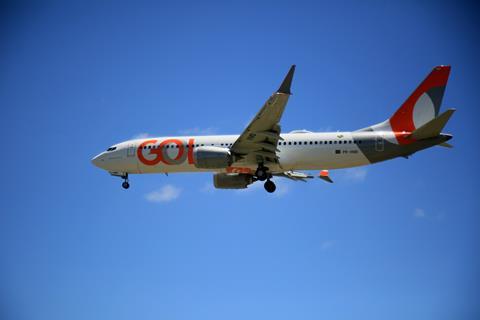 The news comes on the heals of American's plan, announced in July, to purchase a minority stake in Chile's JetSmart.
American "has entered into a letter of intent to further solidify its partnership with Gol, Brazil's largest airline," Fort Worth-based American says on 15 September. "The strengthened relationship will also allow for further commercial cooperation in areas such as purchasing, sales tools and systems integrations, as allowed by regulatory and contractual limitations."
The agreement would not be a traditional "joint venture" – a type of agreement that typically involves close operational and financial cooperation – and therefore will not require immunity from US anti-trust laws, American says.
The airlines have cooperated under a codeshare pact that took effect in February 2020.
American plans to purchase 22.2 million newly issued Gol shares for $9 per share, for an ownership share of 5.2%.
American then gets the right to appoint a Gol board member, who will be able to attend meetings of "GOL's Alliance Committee and any other committees related to" the partnership, American says.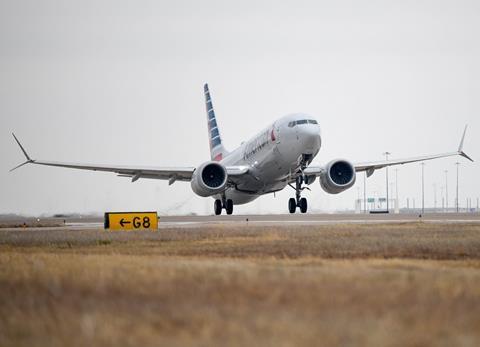 The US airline adds that the deal remains subject to negotiations and regulatory approvals, though Gol says no approvals are required from Brazilian regulators. The airlines do not specify when they expect the investment might close.
"This agreement expands beyond the terms of the existing codeshare partnership… between Gol and American, enhancing the travel opportunities for their passengers, the customer experience and the competitive position of Gol on routes connecting North and South America," Gol says.
"The investment represents recognition by a major US airline… of the company's value as the largest airline in Brazil," adds Gol chief financial officer Richard Lark.
American's planned R1.05 billion investment would add to R2.7 billion in funds raised by Gol during the second quarter, Lark says.
The airlines intend to become each other's "sole codeshare" partner in their respective home countries, and to more-tightly align customer loyalty programmes, with "enhanced benefits" coming in 2022.
American Airlines has historically had a strong Latin American presence, and still does. Last decade the airline sought to solidify its Latin American position through a joint venture with Chile's LATAM. The airlines had previously been aligned through a codeshare deal.
But in 2019, Chile's supreme court denied the joint venture, setting off a series of competitive shifts that left American behind.
LATAM discontinued its codeshare deal with American, shifting instead to a codeshare agreement with Delta.
Delta continues making inroads. In December 2019, it sold its 9% share in Gol, then purchased 20% of LATAM in early 2020. The changes dealt a competitive blow to American, leading it to partner with Gol in February 2020.
"With the end of its partnership with LATAM in early 2020, [American] lost the majority of its connectivity in the region," says financial firm Jefferies in a 15 September report. "Since then, the initial partnership with Gol in early 2020 and the announced partnership with JetSmart aim to rebuild the airline's connectivity within Latin America."
Jefferies says closer American-Gol cooperation will come "closer to filling the LATAM hole", but that "LATAM continues to offer a more robust premium product" than Gol or JetSmart.