American Airlines will hire 350 new pilots this year, up from 300, as the industry recovery accelerates following the year-long coronavirus crisis.
The Fort Worth-based carrier says on 21 July that it will resume pilot classes in September, and that it will move "full speed ahead with plans to continue recruiting, hiring and training" more cockpit crew.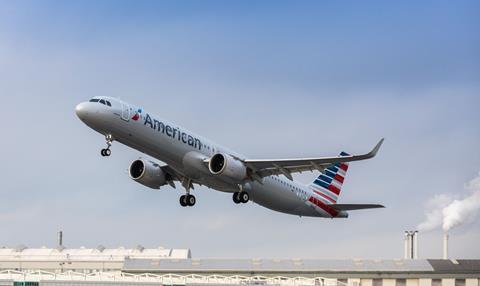 "Beyond our more immediate recovery efforts, our attention is also on our long-term future, building American to thrive forever and our pilots are a key part of that," writes Chip Long, vice-president of flight operations for the airline. "I'm glad to share that our previous hiring expectations are increasing – we intend to hire 350 new pilots by the end of the year and now anticipate hiring more than 1,000 pilots in 2022."
That figure for 2022 is up from a previously announced 600.
Last month, the airline got caught flat-footed due to a lack of trained and current cockpit crew, and was forced to cancel hundreds of flights through July. The shortage stems from the carrier's decisions in 2020 to furlough 1,600 pilots after US government aid expired, and offer early retirements and long-term leave packages as the coronavirus crisis ravaged the industry.
Though the furloughed pilots were eventually taken back, it still put American in a squeeze when the carrier started ramping up operations as passenger demand began to climb sharply in March. The airline has been dealing with a training backlog that is not easily relieved.
American publishes second quarter earnings on 22 July. Last week, executives told employees that it would report a "slight net profit" for the period between April and June. In addition, they said the airline was able to build cash reserves for the first time since the pandemic began, to the tune of about $1 million per day.