American Airlines lost $1.6 billion in the first quarter of 2022, but the carrier reports improving demand for air travel and expects to be profitable in the remainder of the first half.
The Fort Worth-based airline's loss for the first three months of the year is worse than the $1.3 billion loss it recorded in the same period of 2021, and follows a $931 million loss in the fourth quarter.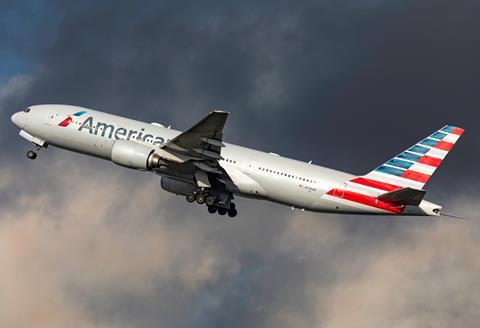 First-quarter revenue stood at $8.9 billion, more than double its revenue in the same period one year ago. Expenses also doubled year on year, to $10.6 billion, with fuel accounting for $2.5 billion – a 150% year-on-year increase.
"The demand environment is very strong, and as a result, we expect to be profitable in the second quarter based on our current fuel price assumptions," says American chief executive Robert Isom. "Demand for domestic business travel has steadily improved as offices have reopened and travel restrictions have been lifted."
American ended March with cash and short-term investments valued at $12.5 billion and long-term debt of $35.4 billion, against respective figures of $4.3 billion and $20.7 billion for the same period of pre-pandemic 2019. The airline aims to eliminate $15 billion worth of debt by the end of 2025.
First-quarter capacity (in available seat miles) jumped 58% from the same period of 2021, but remains 4% lower than 2019.
American anticipates its second-quarter 2022 capacity will be 6-8% lower than in the second quarter of 2019. However, pre-tax profit margin for the next three-month period will be 3-5%.