American Airlines' pilot union is warning that the US government's Covid-19 vaccine mandate could lead to "mass terminations" and a travel crunch in the traditionally busy end-of-year holiday season.
In a 24 September letter to US aviation regulators, the White House, and other high-ranking policymakers in Washington DC, American's pilot union Allied Pilots Association (APA), calls for "an alternate means of minimizing the risk of spreading Covid-19 … while still allowing unvaccinated pilots to fly".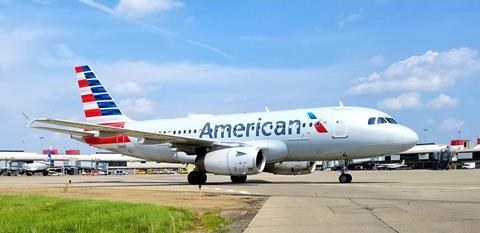 While the Fort Worth-headquartered company has not imposed a vaccine mandate on its workers as its Chicago-based peer United Airlines has, US President Joe Biden signed an executive order earlier this month which requires all federal workers, health care workers, teachers and employees of companies with more than 100 employees to provide proof of vaccination or agree to weekly testing.
"To ensure commercial aviation's ongoing viability by avoiding a scenario in which airlines are forced to either offer unpaid leaves of absence or, worse, implement mass terminations of unvaccinated pilots, it is essential that an alternate means of compliance with the executive order be made available for professional pilots," writes union president Eric Ferguson.
He adds that some of the union's members are concerned that the vaccine could cause "career-ending side effects".
"To force those [unvaccinated] pilots out of their positions, rather than offering viable alternatives will have adverse consequences upon their families and the airline industry as a whole," he adds.
The union did not say why the weekly testing requirement was not a viable alternative.
American has had staffing issues in the past months stemming from a stronger-than-expected domestic travel rebound. The airline was left flat-footed and forced to cancel hundreds of flights during the busy summer travel season because it did not have enough cabin and cockpit crew to staff the flights.
Those problems could be exacerbated during the winter holiday season as a sizable share of the company's 14,000 pilots remain unvaccinated.
"We are also concerned that the executive order's anticipated 60-day implementation period for mandatory vaccinations could result in labour shortages and create serious operational problems for American Airlines and its peers," Ferguson writes. "Airlines generate a substantial portion of their annual revenue during the holiday period, with a great many travellers depending on us to get them to their destinations."
"Our nation's airlines, and the travelling public, cannot afford significant service disruptions due to labour shortages," he adds.
Meantime, United said on 28 September that "more than 99%" of its employees are fully vaccinated, and that it has begun the separation process for 593 workers who are not. About 3% of the company's employees have applied for a medical or religious exemption to the jabs.