United Airlines' chief executive Scott Kirby chartered a private jet earlier this week as the company suffered an operational meltdown that cancelled hundreds of flights, and stranded thousands of passengers.
The Chicago-based airline said on 30 June that two days earlier, Kirby flew from Teterboro Airport in New Jersey, located about 17mi (27km) from Newark, the carrier's main East-Coast hub, to Denver. That day, the airline cancelled 751 or 26% of its scheduled flights system-wide, while 1,315 or 45% of all flights were delayed, according to statistics compiled by flight tracking website FlightAware.com.
United says it did not pay for the trip.
Now, Kirby is apologising.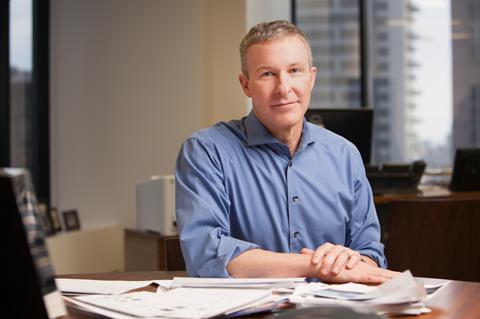 "Taking a private jet was the wrong decision because it was insensitive to our customers who were waiting to get home," he said on 30 June. "I sincerely apologise to our customers and our team members who have been working around-the-clock for several days — often through severe weather — to take care of our customers."
"Watching our team first-hand with our customers at four different airports and during countless meetings this week, it's clear to me they represent the best of United, and I regret that I have distracted from their professionalism," he adds.
Kirby has also been in a war of words with the Federal Aviation Administration, blaming the US regulator for the problems, saying in a memo to employees that a dearth of air traffic controllers were to blame. He claimed the FAA "failed us" a few days before the busy Independence Day long weekend.
US secretary of transportation Pete Buttigieg responded on 30 June by saying that staffing issues contributed to the chaos, but only marginally.
"The data that we have suggests ATC staffing issues account for less than 10% of the delays," he said. "It is a factor and a factor we are working very aggressively on."
Flight disruptions started piling up in New York last weekend during unstable summer weather. While other airlines were able to recover their networks relatively quickly, United continued to face issues all week. All told, United cancelled more than 2,900 flights between Monday and Friday – excluding those axed by partner airlines, according to FlightAware.com.
Earlier in the day United said its "reliability continues to improve, with far fewer cancellations today compared to previous days".
"Storms in Denver, Chicago and the East Coast will continue to be a challenge, but most of today's cancellations were made in advance to give customers time to adjust," the airline adds.