Japan's All Nippon Airways (ANA) has promoted company veteran Shinichi Inoue to president and chief executive, as part of a broader senior management reshuffle which will also see new leaders at parent company ANA Holdings.
Inoue, currently a senior executive vice president overseeing sales and marketing, will helm the carrier from 1 April. The 63-year-old, who joined ANA in 1990, helped set up low-cost unit Peach Aviation in 2011, and served as the carrier's chief until 2020, when returned to the mainline carrier.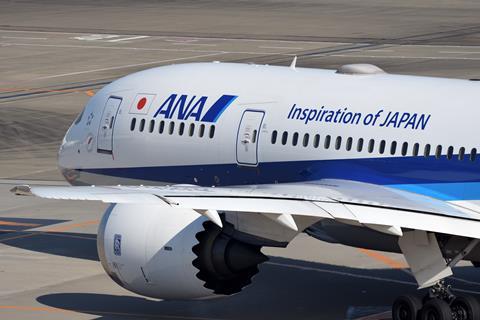 Outgoing president and CEO Yuji Hirako, meanwhile, will move to ANA Holdings, where he will be vice chairman.
Meanwhile, ANA Holdings will appoint Koji Shibata as its new president and CEO, effective 1 April. The 64-year-old is currently overseeing group-wide transformation strategies as senior executive vice president, says ANA Holdings.
Shibata joined the company in 1982, and helped grow mainline carrier ANA's international business. He held previous management posts including vice president, alliances and international affairs, as well as senior vice president for Europe, Middle East and Africa.
He succeeds Shinya Katanozaka, who will be promoted to ANA Holdings chairman.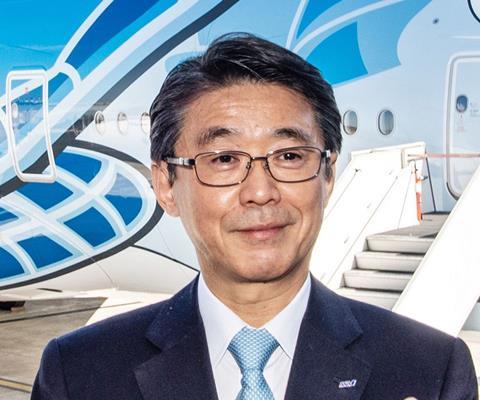 In turn, Katanozaka replaces outgoing group chairman Shinichiro Ito, who steps down after nearly seven years as chairman. ANA Holdings says Ito will remain as senior advisor to the group.
ANA Holdings eked out an operating profit of Y100 million ($866,000) for the three months ended 31 December 2021. The small profit marked the group's first time out of the red in eight quarters and beat its own projection that it would not return to profit until the fourth quarter of its financial year.