A US government attorney sparred on 4 October with American Airlines former chief executive Doug Parker, insisting Parker "answer my questions" while painting Parker's previous airline tie ups as anti-competitive.
"Let's see if you can answer my questions, Mr Parker, this is actually quite simple," the attorney said, speaking during the American-JetBlue Airways federal anti-trust trial in Boston.
The Department of Justice (DOJ) sued American and JetBlue to block their "Northeast Alliance" (NEA) in New York and Boston, arguing it violates antitrust law. The airlines say the deal enhances their competitive position in those cities, letting them add flights and benefiting consumers.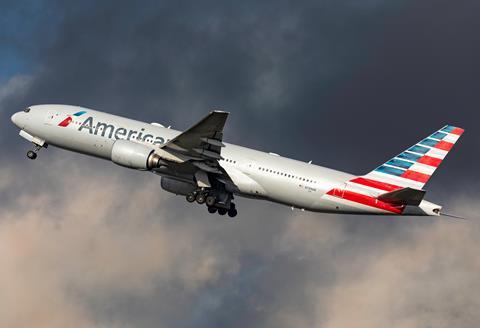 During questioning, DOJ lawyers presented internal airline documents they say reveal airline executives viewed previous mergers as a means of maintaining higher fares and limiting airline capacity.
They presented a years-old internal US Airways slide titled "Maintaining Capacity Discipline" – jargon for the concept that airlines can maintain higher fares by limiting industry expansion.
The slide included a graph showing US Airways' capacity declined "immediately following" America West's 2005 acquisition of US Airways.
Parker was CEO of America West during that acquisition, becoming CEO of US Airways afterwards. He then led US Airways' 2013 acquisition of American, becoming American's chief.
Parker stepped down in April. He remains American's board chair.
On the stand, Parker concedes US Airways cut capacity "a small amount" after the America West deal.
Attorneys next turned to the US Airway-American combination, noting American initially opposed the deal, favouring a plan to grow as an independent airline.
They showed US Airways' slide warning American's plan would "[undo] much of the recent capacity discipline and put pressure on" revenue per available seat mile.
Parker responded, "I disagree with that document".
Judge Leo Sorokin shot back, telling Parker to stick to answering questions.
"You have a whole army of lawyers here," Sorokin says.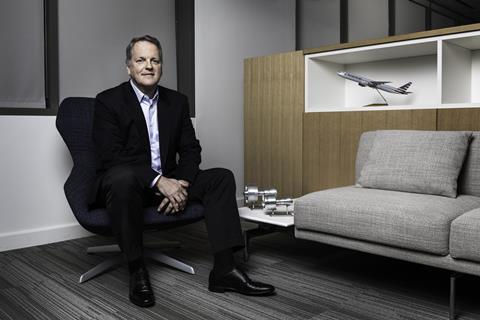 Parker also faced questions about American's now-defunct code-share partnership with LATAM Airlines.
DOJ lawyers presented a 2019 email in which Parker complained about that deal, saying it was helping "LATAM at the expense of revenue maximisation" for American.
Lawyers argued American had been charging less than it otherwise would on routes to Santiago.
Parker conceded that point, adding that American had been working to form a broader joint venture with LATAM.
That is when the attorney cut him off, saying. "Let's see if you can answer my questions".
The day ended with the DOJ saying American's diminished New York position partly results from actions taken by US Airways under Parker's leadership.
The attorney cites a 2011 deal in which US Airways traded operating slots at New York LaGuardia airport to Delta in exchange for Delta slots Ronald Reagan Washington National airport.
"Is it fair to say Delta's enhanced position in New York City is partly the result of US airways giving Delta those 265 LaGuardia slots?" the attorney asked.
"Sure," Parker responds.
The trial is scheduled to resume on 6 October.